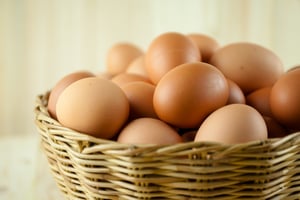 Are you looking for work? Liberty Staffing Services provides general labour, warehouse, industrial, and office work in temporary and permanent opportunities throughout Ontario.
Liberty Staffing is currently recruiting on behalf of Global Egg in Elmira, Ontario! Global Egg produces liquid and frozen egg product for the commercial, industrial, and food service markets. This is a great company to work for.
Come and see us at our job fair! This is a free event.
We're Recruiting for:
- Production Workers ($16/hour for day shifts, $16.90/hour for afternoon shifts)
- Sanitation Workers ($18.50/hour for night shifts)

When:
Wednesday November 14, 2018
3:30 pm - 7:00 pm

Where:
Elmira Branch Library
65 Arthur Street South
Elmira, ON N3B 2M6

What to Bring:
- Photo identification
- Proof of your Social Insurance Number (SIN)

Call (519) 742-2011 if you have any questions.
R.S.V.P. on our Facebook event page.
We hope to see you there!