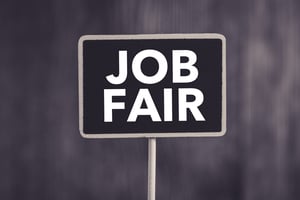 Are you looking for manufacturing work in Cambridge, Ontario or surrounding areas? Liberty Staffing Services is recruiting at the manufacturing job fair in Cambridge today!
The job fair is being hosted by the Workforce Planning Board of Waterloo Wellington Dufferin, in partnership with the City of Kitchener, and the City of Cambridge, in support of former Erwin Hymer Group North America employees. The recreational vehicle manufacturer went into receivership recently.
The first hour of the manufacturing job fair will be dedicated to the former employees of Erwin Hymer Group, and then open to the general public afterwards.

We hope you will join us for the job fair today! Lots of great employers will be there. There's expected to be 25 employers with over 650 open positions available.
When:
Thursday March 7, 2019
3pm - 4pm (for Erwin Hymer Group employees)
4pm - 6pm (open to the general public)
Where:
Armenian Community Centre of Cambridge
Paragon Banquet Hall
15 International Village Drive
Cambridge, Ontario
Don't forget to bring multiple copies of your resume with you, dress to impress, and be ready to network.
Join us! Contact us at (519) 624-2877 if you have any questions. Liberty Staffing connects great people with great jobs.