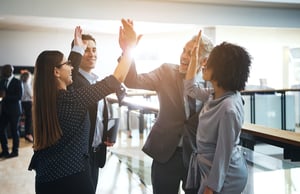 Don't forget that we are recruiting at the triOS College career fair tomorrow! If you are looking for office work in London, Ontario or surrounding areas, come and see us. Whether you are a student, or you've recently graduated, we hope that you'll join us at this event.
Looking for work on your own is difficult. It can take weeks, even months, to find a suitable position. Liberty Staffing Services can relieve you of the stress of finding a job. We help candidates find temporary or permanent clerical work.
Liberty Staffing has lots of great positions currently available. We're recruiting for Logistics Clerks, Receptionists, Administrators, Payroll Clerks, Accounting Professionals, and French Bilingual Customer Service Representatives. Join us at triOS College job fair.
Looking for a job? Let Liberty Staffing connect you to the jobs you want. Apply today!
When:
Wednesday November 28, 2018
11:00 am - 1:30 pm
Where:
triOS College
520 First Street, Unit 1
London, ON
N5V 3C6
What to Bring:
- Photo ID
- Proof of your Social Insurance Number
- An updated resume
This is a free event for job seekers. Dress professionally and be ready to network.
We hope to see you there! Liberty Staffing connects great people with great jobs. Contact us if you have any questions.