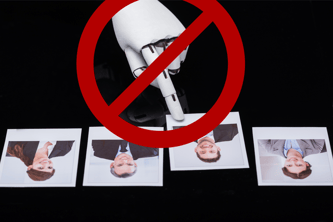 Ontario is proposing to pass a law that requires employers to disclose the salary of a position within a job listing. There's also a proposal that employers within Ontario must disclose if they are using AI (artificial intelligence) during the hiring process. The province says that these proposed legislations will help to provide job seekers with more information to make informed decisions in their career search. Read more about the proposals here.
Liberty Staffing Services is an award-winning, independent staffing agency with multiple branch locations across Ontario. First established in 1999, we've been providing businesses with exceptional flexible staffing solutions for 24 years!
Are you looking for staffing solutions for your business? Are you finding it difficult to keep track of all the legislative changes in Ontario, especially while recruiting new employees?
Keeping in mind these proposals by the province, here are some reasons why you should partner with Liberty Staffing Services for all of your staffing needs.
We Keep You Informed of Legislative Changes
It seems like there are new laws being passed daily regarding the workplace, employer responsibilities, and workers' rights, especially after the Covid-19 pandemic.
Couple this with recruiting for multiple open positions, onboarding new talent, and making sure your employees are being paid on time and correctly, etc., it can be difficult to keep up-to-date with new laws/legislations in Ontario.
Liberty Staffing Service can help! We abide by all Ontario laws and regulations, and we keep you informed of legislative changes.
Liberty Staffing Does NOT Use Artificial Intelligence in the Recruitment Process
While there are some employers who use AI in their recruitment process, Liberty Staffing Services does not.
At Liberty Staffing, we welcome job seekers to come into our office for in-person interviews. If there are candidates who are unable to physically come into our office for an interview, then we conduct thorough interviews over the phone.
We hand pick our top candidates for your business, based on the qualifications and previous experience that's required for the roles at hand, and the shift times that you need.
Our goal is to match your positions with qualified candidates, and in order to do this successfully, we believe that a personal touch goes a long way.
Hundreds of Qualified Candidates Who are Ready to Work
Whether you have one, twenty, or a hundred positions to fill, Liberty Staffing Services can help! We have a large recruitment database with hundreds of qualified candidates who are ready to work with you! All that you have to do is contact us, and we can do the rest.
Local Recruiters With Years of Experience
All of our offices are located within Ontario, and we have local recruiters (Recruitment Specialists) who work in-person in our offices that you can reach easily over the phone, text message, in-person, or over email during our hours of operation (Monday to Friday from 8am to 5pm).
Need to reach us after hours? No problem! Just leave us a detailed voicemail message, text message, or email, and your dedicated Recruitment Specialist will be in touch with you immediately the next business day.
We have multiple Recruitment Specialists who are knowledgeable of your geographical area, and they have years of recruiting/onboarding experience. In fact, we have two internal employees who are local to Guelph and London, Ontario, who have worked for Liberty Staffing Services for over 15 years!
Partner With Us Today!
Ready to partner with us to help out with your staffing needs? Contact your nearest Liberty Staffing service centre today! Our Recruitment Specialists would be happy to speak with you.