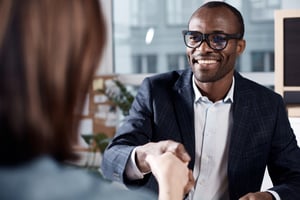 Are you looking for work in Kitchener and surrounding areas? Liberty Staffing will be recruiting at the triOS College Kitchener Fall Career Fair! Join us.
We are recruiting for general labour, warehouse, and office positions. There will also be other employers attending the career fair, hiring for business, technology, supply chain, healthcare, and legal positions.
When:
Wednesday October 24, 2018
11:30 am - 1:30 pm
Where:
triOS College
Kitchener Campus
110 King St. East, Market Square
We are Hiring:
Assemblers, Food Processors, Forklift Operators, Machine Operators, Packagers, Warehouse Workers, Accounting Professionals, Accounts Payable/Receivable, Administrative Assistants, Bilingual Customer Service Representatives,
Law Clerks/Legal Assistants, Dispatchers, and much more!
What to Bring:
Please bring in photo ID, proof of your SIN, and an updated resume.
This is a free event for job seekers. Contact our Kitchener office at (519) 742-2011 if you have any questions. Liberty Staffing connects great people with great jobs. We hope to see you at the triOS College Kitchener Fall Career Fair!