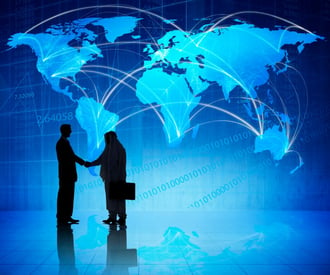 With the creation of Liberty Staffing's new user-friendly website, we have received many inquiries from people around the world. Most recently, we have received responses from Africa, Scotland, and the Netherlands. These people have contacted us in regards to finding employment within Ontario. Liberty Staffing Services is connecting with people from around the world!
If you are moving to Canada from another country/continent, and you are looking for employment in Southern Ontario, we would love to hear from you. Liberty Staffing Services staffs office, warehouse, and industrial positions in temporary, temporary to permanent, and permanent opportunities. We can help you find the job of your dreams.
To register with our staffing agency, you must:
Currently be living in Canada, as we require that you apply in person at one of our office locations. Liberty Staffing Services has offices in Arthur, Brampton, Cambridge, Guelph, Kitchener, London, Mississauga, Stratford, Waterloo, and Woodstock.
A Canadian Social Insurance Number (SIN card), or proof of SIN.
A working Passport or Visa.
Liberty Staffing Services always loves to see new faces registering in our offices. We look forward to meeting you!
Please note that Liberty Staffing Services does not help applicants through the immigration and moving process. For further information regarding immigrating to Canada, please visit the Government of Canada website.
Unfortunately, Liberty Staffing Services cannot guarantee employment once you have moved to Canada and are registered with our staffing agency. Employment is dependent on many factors, including: what our clients are looking for at the time of your arrival, and the Canadian job market.
Liberty Staffing Services connects great people with great jobs.