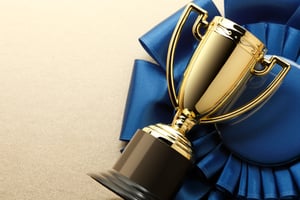 The results are in and Liberty Staffing has won platinum for Best Employment Agency in Waterloo and the surrounding region! During the Waterloo Chronicle Readers' Choice Awards, you voted Liberty Staffing as one of your top picks for employment agencies in the region.
When it comes to finding a job in Waterloo and the surrounding area, you know you can turn to Liberty Staffing.
Job Seekers Know
When you're looking for a job, whether it's temporary or permanent, you, like other job seekers, can turn to staffing agencies to help you find work, land interviews, and get hired by a variety of different employers.
Job seekers can rely on agencies to assist them in their job hunt. The Readers' Choice Awards are one way to see just how much job seekers trust employment agencies to offer this assistance. After all, the votes come from readers and job seekers like you who have partnered with agencies to complete their job search.
Serving Waterloo and Surrounding Area
The Liberty Staffing team in Waterloo serves Waterloo and the surrounding area, including Kitchener, Breslau, and Elmira. If you're looking for work in one of these areas, you should consider joining forces with the team to maximize your chances of gaining employment.
Partnering with an employment agency helps job seekers expand their job search. They may find job opportunities they wouldn't have known about otherwise. Some employers hire almost exclusively through one staffing agency or another. You can increase your chances of landing an interview with some major employers in Waterloo by working with an agency instead of going it alone.
A Team You Can Trust
People are an important asset for any business. Staffing agencies are no exception to the rule. One reason job seekers in Waterloo highly recommend Liberty Staffing is the fantastic people behind the scenes.
Job seekers know they can trust the Waterloo team—Kelly, Geeta, Shelli, Nicole, and Olivia—to help them with their job search needs. These job search experts know the ins and outs of the hiring scene in Waterloo, Kitchener, and other nearby communities. They want to help job seekers like you find employment with some of the best employers in the area.
Winning platinum in the Readers' Choice Awards is a testament to just how much job seekers trust the team and enjoy working with these recruiters. A vote for Liberty Staffing is a vote of confidence and satisfaction—something every business and staffing agency strives for!
Get Started Today
If you're searching for work in Kitchener, Waterloo, Breslau, or Elmira, why not reach out to the team and get started today? They can help you conduct a better job search and introduce you to opportunities you may not otherwise hear about.
You can't go wrong placing your trust in a platinum-winning team! Take it from other job seekers who have worked with the team: They're definitely one of the best when it comes to helping you find work!
Don't hesitate. You can get started today.
A "Thank You" to Job Seekers
The Readers' Choice Awards are always a testament to how many people are satisfied with a business. Winning platinum in the Waterloo Chronicle's "Best Employment Agency" category wouldn't be possible without the votes of satisfied job seekers who work with the agency.
The Waterloo team does a tremendous job of helping job seekers in the Waterloo region. A huge "thank you!" goes out to those of you who enjoy working with the team and cast your ballot to proclaim Liberty Staffing the platinum winner for 2017.