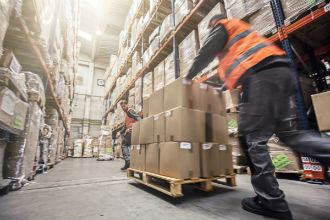 If you are someone with specialty skills for office, warehouse, or industrial work in Cambridge, Ontario, you might have noticed the job market is quite competitive. As with practically any field in recent years, landing a specific role that you are qualified for comes down to more than just your qualifications. The online job market can be a wonderful networking tool in your job search, but to have a truly successful job search you need to have several avenues to access opportunities.
One such avenue that is particularly beneficial is to apply to a staffing firm. Accomplished staffing firms have up-to-date job listings and an inside connection to hidden networks of companies looking for skilled job seekers (like you). Registering with a staffing firm is not only convenient—it's the key to a smart job search.
Below are some more significant reasons why applying to a staffing firm can land you work in Cambridge, Ontario.
Get Placed in Temporary or Permanent Positions
Staffing firms, like Liberty Staffing, not only specialize in helping candidates find employment in the southwestern Ontario region, but they also place job seekers in both temporary and permanent positions. Whether you're looking for career-advancing work in Cambridge, Ontario, or a temporary contract that will garner you paid and practical experience, staffing firms have you covered.
There are also placements for temporary-to-permanent positions, which are great options for those who are unsure if specific fields of work are their calling. Employees and employers alike can view the placement as a "try out" period.
You're Not Limited to One Agency
Another major perk of applying to a staffing firm, like Liberty Staffing, is that there's no binding contract. We want to ensure that you find employment above all else, so you aren't locked into a singular job search. While you're registered with us, you're free to apply to other agencies as well. Diversifying your job search is the key to finding a steady stream of work in Cambridge, Ontario. Don't limit yourself to one method of capturing an ideal position.
Staffing firms broaden the horizons of your job search because you are given multiple sectors to work in (office, warehouse, and/or industrial). If you find work via Liberty Staffing, we offer weekly pay, and direct deposit or cheque (whichever is most convenient for you).
Get Paid for Broadening Your Friends' Networks Too
When you register with Liberty Staffing, your immediate network connections can also benefit. If you refer a friend to Liberty Staffing and they successfully work 200 hours in a position they are placed in, you could receive a bonus of $100! Not only will you help your friends or family members find employment, you will be rewarded for doing so.
It's important to continuously work at developing your professional network, as it's mutually beneficial for all parties involved. Especially considering that with a staffing firm geared towards competitive fields of work, you could be giving your friends a way to break into an industry.
Sharing the wealth of opportunities to be had with staffing firms enriches you and your support network. So, if steady work and pay, broader networks, and promotional opportunities sound great to you, apply to Liberty Staffing today!