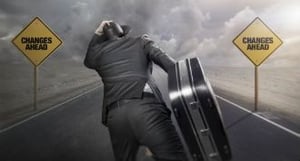 Are you stuck in a job that just isn't for you? Many people find themselves ready for a career change but have no idea what else they could do or even where to start.
Making a career change isn't a decision made lightly since there are many mistakes in the process you may wish to avoid. If you think of it as an investment in yourself, you have to make sure you're properly informed and on the right track before you make the change. Staffing agencies are an excellent resource for you to effectively make a career change and break into the industry of your dreams.
Here's how finding work through a staffing agency can help you change careers on your terms.
Staffing Agencies are Here to Help Job Seekers
Finding a job alone is often demoralizing and time-consuming. If you're completely changing careers, this process is even more difficult because you have to explain this sudden career pivot in your life.
Well, finding work through a staffing agency is an easy way to make the career change you've been longing for. Recruiters are here to help you every step of the way.
A good recruitment agency will get to know you on a personal level and strive to place you in the right position. Especially if you find yourself in a job that's not the right fit, an agency will support you and guide you on a different path to the career you want. It's this commitment to making sure their candidates are achieving their goals and have the tools to be the top performers that makes staffing agencies a popular option for job seekers.
Staffing services have both temporary and permanent opportunities available. So, whether you're looking for a temporary position to improve your resume and gain experience in your new field, or you're seeking a permanent position, they can work with your career needs.
To this end, staffing agencies will also encourage job seekers to think about their ideal career paths, how they're going to achieve their goals, and how recruiters can be an excellent resource that can help them get the jobs they are seeking.
There's No Cost to Job Seekers
If you're making a career change, money may be an issue. Thankfully, there is no fee for finding work through a staffing agency! As a job seeker, regardless of your situation, there is absolutely no fee to use a staffing agency's services.
Most reputable agencies will never charge you a fee to register or use their services, nor will they take a cut from your paycheque. In case you're curious, staffing agencies get paid by the companies looking to hire employees, so job seekers will in no way be charged.
Staffing Agencies are Industry Experts
The best part of finding work through a staffing agency is being able to take advantage of a firm's specialized skills and in-depth knowledge of particular employment sectors. For example, if a particular agency has recorded success with placing a large number workers at a large company, you know you can trust them to help you land that dream job in that field.
In fact, most businesses find hiring the right people a tough task, so they turn to staffing agencies for help. This means certain agencies can potentially have access to job postings that you, as a job seeker going it alone, would never see! If you're changing careers, work with a staffing industry to expand your opportunities.