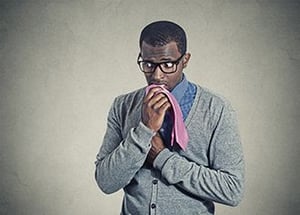 Spring is here and with it comes graduation for many university and college students. Whether you're hitting the job market for the first time or this is your second time around with schooling, you may be nervous about what happens after graduation: the job hunt.
Searching for a job after graduation is often particularly anxiety-inducing for new grads, although even those who have work experience can become anxious. If this describes you, you might want to think about temp jobs. Here are a few reasons they're a great option for new grads.
1. You Land on Your Feet
Perhaps the most frustrating thing for new grads is the fact that they often don't land a job immediately out of school. In fact, it can take months or years for new grads to be hired on in their fields, particularly if they're searching for full time, permanent positions.
You may become more frustrated as you watch your peers and friends secure employment. You might wonder if you're doing something wrong. The longer it takes to land employment, the more you may worry about mounting bills, repaying a school debt, or settling for a different job.
Temp jobs can tide you over until you find permanent work. Essentially, a temp job can help you land on your feet right after graduation. Instead of waiting for the perfect job to come along, which could take years, you can get to work immediately.
2. Begin Gaining Experience
Another way temp jobs help new grads is by allowing them to begin gaining experience immediately. Remember, some new grads wait years before they secure full time, permanent employment. What are they doing in the meantime?
The answer for some is either nothing or working in an unrelated field. While a job's a job, it's in your best interests to find one as closely related to your field as possible.
Temp jobs can help you do this. A temp job helps you begin gaining relevant experience right out the door.
3. It Beats Internships
Another way many new grads overcome their lack of experience is by taking internships. Internships are often billed as a great way to begin building experience in your field, but they also have drawbacks. The biggest one is that they're often unpaid. You may get some experience, but you're also not making any money, even as the bills pile up.
The other problem with internships is they often see interns performing menial tasks, which are sometimes unrelated to the job itself. You might get experience, but that experience may be photocopying, sending emails, or getting coffee.
Temp jobs, by contrast, give you hands-on experience performing valuable work while ensuring a steady paycheque.
4. It Might Turn into a Permanent Job
More employers are looking to maximize their returns on temporary workers, and one of the best things they can do is set up these positions as temporary-to-permanent. Essentially, if the employer needs a permanent worker, they can select from the temps they have on staff to fill the role.
Internships are often advertised as having the potential to become jobs, but the truth is most of them don't. There's no ladder system for it. With a temporary-to-permanent job, you have a formalized system that could see your position become permanent in the near future.
Apply to Liberty Staffing today and see what options are available for you, and land on your feet after graduation.