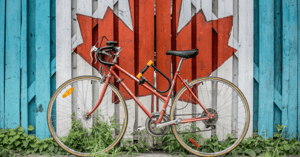 Have you chosen Canada as your new home? You likely have plenty of questions as you settle in to the Great White North. There's much to learn about your new country.
Looking for a job? Let Liberty Staffing connect you to the jobs you want. Apply today!
One of the most pressing questions for newcomers like you is how to land a great job. It can be difficult to learn how the job market works, and it's even tougher to find great employers. These five tips will help you find the right position for you.
1. Network as Many Ways as You Can
One of the reasons newcomers may have trouble landing a job is because they don't have a wide social network. Networking will help you connect with people who will support your job search.
If you have skills in a certain industry, or you have an area of speciality, you should see if there's an association you can join. You can also use social media, such as LinkedIn, to connect with people who work in the same industry.
You might consider a Professional Immigrant Network, or PIN. These networks are designed to assist newcomers with certain skillsets to connect with each other, and find job opportunities.
If your communication skills are a concern for you, be sure to reach out to people who speak other languages. Not only could they help you connect with a wider community, they can also support you in improving your language skills. That might help you feel more confident talking with potential employers, or when interviewing for a job.
2. Partner with Liberty Staffing
The team here at Liberty Staffing can be part of your extended job search network. We have connections with local employers in many industries. We can assist you in finding work that fits your skills and background.
We'll work with you to find the right fit. Our recruiters use their skills to connect you with a great job opportunity.
3. Get Some Volunteer Experience
If you're having trouble finding the right job, then you might want to consider a volunteer position.
This isn't always an option for newcomers, who often need to find a job quickly. If you have the chance, though, putting in some volunteer hours can help you make the connections you need to land a job in your industry.
Volunteering itself doesn't always lead to a job, but it puts you in touch with people who work in your industry. They could introduce you to other people they know, some who may even be hiring. Your connections could also send you news of job openings you could apply to.
4. Take a Look at Your Resume
If you're trying to find a job in Canada, you should give your resume a makeover. Most Canadian employers prefer resumes that meet certain standards.
For example, a Canadian-style resume is no more than two pages long. You shouldn't include any positions older than 10 years, unless you have a gap in your work history, or the experience is relevant.
Make sure that you don't include information, such as your age, or your marital status. Canadian resumes don't include pictures, so you'll want to remove any headshots. These measures help protect job applicants against discrimination.
5. Check Your Credentials
If you have any kind of accreditation, you should check and see that your credentials meet Canadian standards. Otherwise, you might need to take courses, or upgrade your skills, to be certified to work in your field in Canada.
If you do need to upgrade your skills, you may want to consider temporary employment while you work toward your Canadian accreditation.
Find Your First Canadian Job Now
Being a newcomer to Canada comes with plenty of challenges. Let our team make the job hunt easier for you. Get in touch with us today, and let us help you find your first Canadian job.