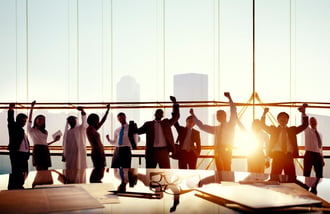 At Liberty Staffing Services, we connect great people with great jobs. We strive to create successful staffing solutions to clients, as well as make our assignment employees happy. How do we achieve this balance? We take the time to gather as much information as possible about our clients and assignment employees to ensure a successful match. To us, it's not just about filling orders, it's about finding the right fit for everyone. Becoming knowledgeable about a client and assignment employee's history is key in this respect. Your story is important to us.
In particular, our Guelph location is known for building strong relationships with clients and assignment employees.
What's the story of our Guelph location?
Liberty Staffing's Guelph location was established in 2001. When the office was first created, it was a little fish in a big pond. Currently, Liberty Staffing's Guelph location is a top contender in staffing agencies within the community. Located in the heart of Downtown Guelph, Liberty Staffing is bustling with business.
In the past, the Guelph Liberty Staffing office has won Silver in the Guelph Mercury Reader's Choice Award for Employment Services in 2014, and Platinum in the Guelph Tribune Reader's Choice Award for Employment Services in 2012.
Liberty Staffing's Guelph office has donated to golf tournaments and various fundraising events within the Guelph community (including the Guelph Public Library, and the Guelph Chamber of Commerce). Being a part of the community and giving back is very important to us.
Who is the Regional Business Manager at the Guelph branch?
Lorna Faires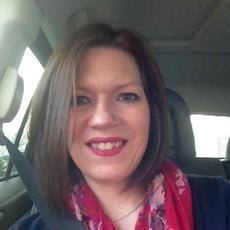 Lorna is the Regional Business Manager at Liberty Staffing's Guelph branch. She has been with Liberty Staffing for nine years. She started in the Service Sector at Liberty Staffing and has grown to become a Regional Business Manager. Lorna lives in Guelph with her family.
When asked of the favourite part of her job, Lorna notes that she loves when her assignment employees get hired on permanently with clients. She also enjoys catching up with assignment employees a year after finding them a position, to hear that they have remained with the same company.
Here is an example of a successful staffing story that has stuck with Lorna for many years. Lorna and her team at the Guelph branch came across an applicant who experienced harassment at a former place of employment. At the time, the individual was 19 years of age. When the individual came in to register with Liberty Staffing, Lorna and her team did everything in their power to make this applicant's next employment experience more enjoyable. Lorna placed the applicant with a company that she knew was reputed for following The Occupational Health and Safety Act regarding workplace violence and harassment in accordance with the Ontario Ministry of Labour. The position was a temporary opportunity. The assignment employee never missed a shift, worked hard, and the company hired on the assignment employee permanently. When Lorna and her team heard of the news, they burst out in cheers.
When an assignment employee has a success story, it becomes our success story as well.
That's our story. We want to hear yours. Contact our Guelph location today.
Liberty Staffing's Guelph location:
203 - 55 Cork Street East
N1H 2W7
519-823- 9697