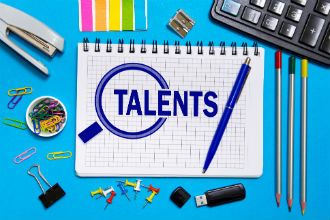 There are many misconceptions about temporary staff out there, but no matter what staffing problems your business is facing, it's nevertheless important to explore all hiring options to see what can address the unique situation your organization is in. In addition, regardless of the industry your business is in, there will always be a time where you will simply need additional help, whether it's because of a busy season, new and unfamiliar projects within the company, or unexpected staff vacancies.
This is where temporary staffing comes in. You can bring in temporary, specialized workers, who will ultimately help your company's productivity and day-to-day operations.
How do you know if you need temporary staff? Here are a few scenarios where bringing in a temp can save you time and money.
Increased Seasonal Workload
No matter what industry your business is in, there will be a time where the workload becomes just a bit too much. If your current staff is stretched too thin, the risk of significant overtime hours can affect your bottom line, but have no fear, temporary workers are here to help! An influx of temporary seasonal staff can easily solve your company's staffing problems.
This practice is most common in the world of retail, where staffing problems are commonly an issue during the busy months leading up to the holidays. During this time, most businesses won't have the opportunity to conduct mass hiring on their own. This is where staffing agencies come in and address this staffing problem by getting them the extra temporary workers they need. They take care of all the details for their client businesses, so the companies don't have to worry about the hassle of recruiting and hiring themselves nor the cost of hiring permanent employees that they don't really need.
In the end, an increase in seasonal workload could have long lasting wear and tear on your permanent employees if they are required to absorb these extra hours. However, by rethinking the idea of a company staffed entirely with permanent employees and turning to temporary staff during times of critical need, you'll find that you can get through the season without severe risk to your bottom line.
Sudden (High-Level) Vacancies
For most businesses, hiring the right people is a long and arduous task, so losing a managerial or high-level employee is quite a blow. However, what businesses often don't know about temporary staffing options is that many staffing agencies can connect companies in need with high-level, executive workers as well.
Let's face it: sudden staff openings occur frequently, whether an employee decides to leave or is terminated. These kinds of vacancies leave big holes within a company, especially at the managerial or executive level, and they have to be filled as soon as possible. This is where temporary staff can step in and fill in the vacancy.
Temporary workers are a great solution because this immediately brings in a qualified individual who can address your business' unique needs. In addition, a temporary worker can buy the parent company enough time and resources to conduct a proper search for a full time replacement. But In fact, there are some cases where the temporary worker may have actually been the perfect candidate all along! This means the initial duration of the temp's time was a kind of trial period, allowing the business to get the chance to evaluate their work before investing time and resources into hiring them permanently.
Need for a Particular Set of Skills
Temporary staff especially come in handy if you have a position to fill that requires a special skill set, as the search for the right candidate can be time consuming. However, any staffing agency near you can dedicate the time it takes to find a person with the specialized skills you desire.
Since temporary employment firms focus on recruitment, they'll have the time that you don't to find the ideal candidate. In addition, these agencies often have databases of prospective candidates, which ensures the applicants they send you are the most qualified.