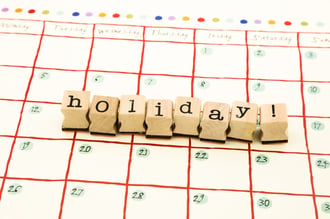 There are nine statutory holidays in Ontario. Good Friday is the Friday before Easter Sunday, and this year it falls on Friday March 25th, 2016.
Please be advised that Liberty Staffing Services will be closed on Friday March 25th, 2016 in recognition of Good Friday. Liberty Staffing is closed on the weekend, and we will reopen for business on Monday March 28th, 2016.
If you need assistance during the Easter weekend, please leave us a detailed voicemail message at the office location most convenient for you, or contact us on our website. We will get back to you as soon as we can.
Here are some frequently asked questions from our employees regarding the statutory holiday.
Will I be required to work on Good Friday?
No, Good Friday is a statutory holiday in Ontario. If you are an employee of Liberty Staffing on a work assignment, you will have the day off on Friday March 25th, 2016.
Will I be paid for the public holiday?
Yes. If you are currently employed with Liberty Staffing Services, you will receive Good Friday off with pay.
What should I do with my day off?
There are many Easter-themed events taking place in your community. You may search online for family-friendly events. Spend some time with family and celebrate your day off. Enjoy the spring weather. The day is yours to spend however you please.
What services and businesses are open on Good Friday?
Most offices, businesses, and banks are closed on Good Friday, and some are also closed Easter Monday. Public services, such as hospitals, hotels/motels, and restaurants are open.
Liberty Staffing Services hopes that you have a great Easter weekend!