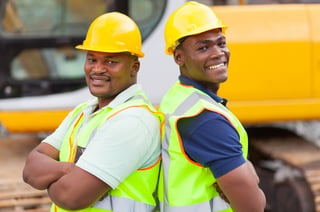 If you're thinking that it'd be a great idea to hire temps, you're not alone. More and more companies are realizing the benefits of hiring temp workers, such as lower fixed payroll costs, access to in-demand skills, and greater workforce flexibility. Hiring temporary workers can also solve many common business problems, such as fluctuating demands and seasonal work, high turnover, and being short staffed.
If this is your first time looking to hire temps, you might not know exactly how to go about recruiting and hiring them. The answer is simple: The first thing you should do is to engage a temp staffing firm. Here's why.
You'll Save Time
Going through the recruiting and hiring process on your own to hire temps can take up a lot of valuable time. Most hiring managers don't think it's worth their time to post job descriptions, assess resumes, conduct interviews, and perform background checks for new workers who will only be on the job for a few days, a few weeks, or a few months. Having to go through this process every time you need short-term temporary help isn't the best way to spend your time. A staffing agency, though, will already have a roster full of temp workers ready to be called up at any time. All you have to do is make one phone call and you'll have temps ready to be onboarded—it's much faster.
You'll Save Money
Just like you probably don't want to spend your valuable time on the recruiting and hiring process for temporary work, you likely don't want to spend a lot of money to hire temps who won't be around for a long time, either. You don't want to pay into advertisements and background checks because you won't get much of an ROI on these investments, especially if you just need temporary workers for a very short time. It can be costly to continuously pay these expenses every time a special project comes up or an employee calls sick. When you engage a staffing agency, you don't have to worry about these costs.
Plus, the temps you hire will be the employees of the staffing firm, so you won't have to worry about the administrative costs involved in paying them, either.
You'll Save on Training
Because your staffing agency will only deploy qualified top talent for your open positions, you won't have to spend as much time or money on training. You won't have to worry about lost productivity while the new temp gets up to speed either. The temp staffing firm will ensure that the temporary workers you get are ready to dive in head first, which is especially critical if you need help quickly or just for a few days and don't have the luxury of time for training.
You'll Get Top Talent
Though many employers unfamiliar with the temp staffing industry mistakenly believe that temps are workers who can't find real jobs, don't have experience, and don't have the specialized skills that you need, the reality is actually quite the opposite. Many temps choose to work on short-term work assignments because it gives them freedom and flexibility.
The fact is, no matter what type of worker you need, your staffing agency will be able to find you top talent in that field. There are niche staffing firms that work in virtually every industry and focus on every specialty. You'll be assured skilled and experienced workers for whatever job you need help with. Staffing firms have solid recruiting and hiring strategies, have a wide reach, and have large candidate pools filled with talent. This allows them to hire temps that are great at what they do, that are a good fit for your company, and that are overall dependable, reliable workers—because they can effectively weed out the bad apples.