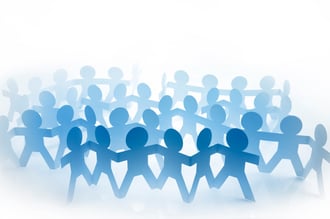 Temporary staffing can be highly beneficial to your company and help you achieve your overall business goals. With temp staffing, shifts are covered when permanent employees call in sick, go on vacation, or take leave. Busy seasons and times of high demand are nothing to worry about. Special projects get completed by qualified individuals. You can try before you buy in order to mitigate risk. You get to increase scheduling flexibility and staff productivity. And all this comes at a lower cost than hiring permanent workers. It's no wonder millions of companies use temp staffing.
But you can only reap these benefits of temporary staffing when you work with a reputable agency that provides great temp staff. Not all agencies are alike. Some are better than others.
Here are three reasons why great temp agencies can provide you with the great temp staff that you need to achieve your business goals.
1. They understand your needs.
You know better than anyone what you need out of your new temp workers. Great temp agencies work with you to find the best workers. Their recruiters are excellent communicators and they'll ask the right questions and listen intently to understand your temp staffing needs in order to meet them effectively. They'll build an ideal candidate profile for your perfect temp worker.
Additionally, they'll get to know your business, your vision, your goals, your values, and your culture to ensure that every temp placed in your company will be an asset. When you work with a great staffing firm, your temps will not only have the exact skills and experience that you're looking for but will also match your company's culture to ensure that they're a great fit with your team.
However, you get what you put in—even the best staffing firm doesn't have mind readers on staff. You'll have to effectively communicate your needs to your agency reps if you want the best results.
2. They know where to find top talent.
Great temp agencies can provide you with the best temp staff because they know how to recruit top talent and their pools of candidates be filled with only the best and brightest. Their recruiters aren't just looking on generic job boards. They think outside of the box. They use technology and social recruiting to their advantage. They go to networking events and job fairs; they join online communities and groups; and they search alumni associations for the best of the best.
They don't settle on recruiting the mediocre—they find and only accept the top 10 percent in any given field so you have a qualified pool of applicants to choose from. You never have to settle for poor temp staff when you work with great temp agencies, no matter how competitive the market is.
3. They know how to form relationships with candidates.
The recruiters that work for great temp agencies can get you the best temp staff because they know how to build and nurture relationships with their candidates. Job seekers want to work with them because the recruiters make them feel wanted and cared for.
Just as much as the representatives of great temp agencies will understand your unique hiring needs, their recruiters will also seek to understand the unique employment needs of the candidates they hire.
The strong, trusting, and honest relationships that they have with candidates ensure that the most qualified and talented individuals stay in their candidate pool for a long time because their needs are being met effectively. These candidates are getting the jobs they want, so there's no reason for them to jump ship and move on to other employment opportunities. They're happy to be where they are.