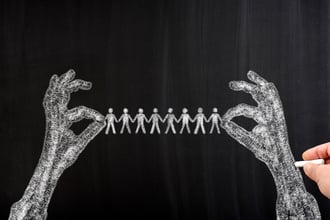 If you're an employer for the office, warehouse or industrial field in Guelph who has recently realized internal hiring efforts aren't enough to fill all your positions, chances are you've thought of engaging external recruiters. However, you still have to pick the right one. You know you don't have the time to sit and ponder each agency individually; after all, the longer positions remain vacant, the more your business' resources become stretched.
Your best bet is to know what qualities define the best recruitment firms. Once you know how to identify these traits, you'll be able to make the right decision for your business. Thankfully, we've gathered a few amazing qualities to consider when seeking a staffing agency. If you're browsing Guelph employment agencies, you need to understand these vital details.
Knows Your Individual Company's Needs
The last thing you need are recruiters wasting your time with unqualified or downright ill-fitting candidates. Make sure that you can sit down with recruiters during an initial meeting to determine if their agency is knowledgeable about your company's needs.
The best Guelph employment agencies should be able to gauge what your company's staffing needs are based on its size and industry. Top recruiters should be able to determine this information from meetings with your company's managers and their own research into your company's profile.
For example, Liberty Staffing takes the time to get to know your company's culture and production levels, in order to find the perfect candidate for you. We prescreen candidates thoroughly, to make sure they would be a good fit for your company. Other staffing firms don't maintain these rigorous standards. Be wary of staffing firms who place candidates out fast without much thought as to whether they're a good fit for your company.
Has a Specialization
Competent recruitment agencies usually focus on specific industries. Liberty Staffing, for instance, focuses on temporary and permanent placements for office, warehouse, and industrial industries. Keep in mind that if a staffing firm has an extremely broad or general focus, it can be a warning sign that they are focused on quantity of candidates placed rather than quality.
When an recruitment agency has a specialization, it means their recruiters are experts on all things related to the field(s) they focus on. Make sure that one of the questions you ask when choosing a staffing agency is what their specialization is. Recruiters should be able to break down what your company needs in a candidate and know exactly what the positions your trying to fill entail.
You'll want to avoid Guelph employment agencies that are preoccupied with the revenue they make off the number of candidates they place. Bad recruiters often push your company to accept their placements at an early stage, often signaling that they're desperate.
You Can Rely on Them to Meet Your Staffing Challenges
The bottom line is that the best Guelph employment agencies should be able to easily meet their client's evolving staffing issues. If you are a warehouse looking for forklift operators because of recent turnover or you need more general labourers because of an impending busy season, Liberty Staffing should be your one-stop solution.
Staffing agencies are supposed to be the external hiring solution that keeps on giving. At Liberty Staffing, we are very knowledgeable of our focus industries, inside and out. We devote our time and resources towards networking and landing qualified candidates. When you locate a recruitment firm that is willing to work with your individual needs as a company and understands strategic staffing plans, you've found an agency worth partnering with. Liberty is one such agency.