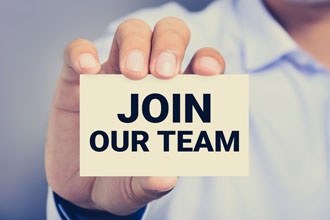 Your company may hire temporary workers for many reasons, whether to have people fill in while permanent workers call in sick or go on leave, to help when there's an increase in demand, to take advantage of special skills and talents, or for other reasons.
Regardless of why you hire them, you expect your temps to be assets to your company—to help you out in times of need. So it can be frustrating to constantly hire lazy and unproductive temps that do more harm than good.
To assure you find and hire only the best temporary workers, use these strategies.
1. Hire for Cultural Fit
You might think that hiring for cultural fit is a waste of time when it comes to temporary staff. After all, they'll only be there for a short time, for specific projects that will soon be over. So why should you care if they believe in what you do and hold the same values and beliefs that your company holds?
Even if they'll only be with you for a short time, you still want them to work their hardest and do their best work while in your workplace. And this is far more likely if they actually enjoy working at your company and match your company culture.
2. Focus on Skills and Experience, Not Potential
When it comes to long-term, permanent employees, sometimes it's best to look at potential. After all, you can create the ideal employee through your training program and through coaching.
But temps won't be with you long enough, so you won't have the time required for lengthy training. That's why it's important to make sure that they have the skills and experience required to hit the ground running from the very first day.
3. Know Who You're Looking For
To make sure that you're finding and hiring the best temporary workers for the positions you have open, you need to know exactly what skills and experience are required. You need to be clear in your job description so that only qualified applicants apply. You need to know who your ideal candidate is so you can spot them in the sea of candidates. After all, if you don't know exactly who you're looking for and what skills, talents, and experience they need to have in order to do the job effectively and efficiently, you'll have a much tougher time finding the right candidates.
4. Create a Positive Atmosphere
If you hire temps regularly, then it can be much easier to keep hiring the same great temps over and over again in the future than to go through the risky hiring process each time you're in need of extra workers. And they'll only want to come back if you treat them well while they're in your employ.
Create a welcoming and positive work environment that temps will love to be in. Make them feel included. Make them feel like they're part of the team—not just expendable workers.
When you treat your current temporary workers with dignity and respect, they'll be more likely to want to work for you again in the future, so you can keep hiring the best temporary workers time and time again.
5. Partner with a Temp Staffing Firm
Partnering with a temp staffing firm has many benefits. The recruiters will do all of the legwork when it comes to recruiting and hiring. They'll take care of the administrative tasks, too. They'll help you hire faster. And they'll offer you valuable insights and knowledge. But most importantly, they'll find and hire only the best temporary workers in the industry.
Recruiters at staffing firms have the expertise and experience required to spot top temp staff and identify unproductive temps, so you'll be able to count on them to only hire the best workers for your company.
Let us hire the best temporary workers for your open positions. Contact Liberty Staffing.