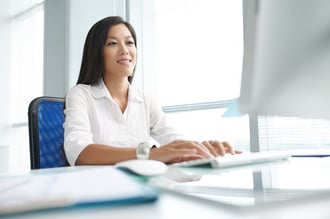 Every temp agency will recruit and hire temporary workers for you. That's a given. But not all temp agencies are alike. Some will do the bare minimum and then wash their hands of you, while others will go above and beyond to be the best staffing partners that their clients have ever worked with.
Here are some of the things that stellar temp agencies do differently. Pay attention: this is the type of firm you should be working with to find top temp talent.
1. Learn Your Business
Great temp agencies won't just find you candidates based on the skill and experience requirements that you've written down for them. They'll go a step further to get to know your business inside and out. They'll meet with you, learn your values and goals, and get to know your company culture. By learning as much as possible about your business, these great temporary staffing agencies can more effectively find temp workers that will be ideal for your company. That's because not every skilled and experienced worker will mesh with your business. You need workers who are a cultural fit. And the best firms factor this into their hiring process.
2. They Share Knowledge
Your staffing partner shouldn't only help you recruit and hire candidates and then invoice you. It should also be a trusted asset—a resource that you can count on. Great temp agencies will take the time to share their expertise and experience with their clients. They'll discuss current recruiting challenges, opportunities, and trends in the market. They'll be your strategic partner—one that you can count on for advice and recommendations.
3. Training and Onboarding
A good temporary staffing firm will offer support when it comes to training and onboarding. Agencies that just send their temps to the wolves without adequate preparation are setting them up to fail—and setting you up for frustrations, accidents, and errors.
Great temp agencies will ensure that their temps are fully trained on their duties, roles, and responsibilities, on health and safety, and on your corporate systems, processes, and procedures. They'll also take care of all of the onboarding processes and paperwork for you. This way, your temps will be ready to hit the ground running, from the very first day.
4. Check In
The best temporary staffing agencies will check in, both with their clients and their employees once they're on the job. They want to ensure that you're both happy with the current arrangement. They want to answer questions and appease concerns. They won't just place candidates into jobs and then forget about them. They go above and beyond when it comes to customer service.
5. Explain and Clarify
A good staffing agency won't ever make a client feel uneasy, uncomfortable, or confused by pricing, contracts, guarantees, or anything else part of the services they offer. They'll be transparent and break down their costs. They'll go through contracts line by line to ensure that everyone's on the same page about the services that will be rendered. They'll be genuine and honest. They'll have integrity in their dealings with their clients and candidates. They won't hide costs or information and they won't be vague. They'll explain and clarify as much as possible.
Great temp agencies set themselves apart from the sea of other agencies by learning their clients' businesses, offering additional support, like training and onboarding, sharing their knowledge and expertise, checking in to make sure all is well, and being transparent and honest.
If your staffing firm isn't going above and beyond, it might be time to find yourself a new temp agency. Contact Liberty Staffing.