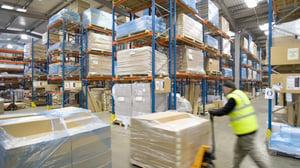 What is general labour? It might seem like a question with an obvious answer, but defining the term is actually a bit more complicated than most people anticipate. Many are familiar with the concept, but defining what it is, exactly, is another story.
At Liberty Staffing, we offer general labour staff in temporary, temporary-to-permanent, and permanent capacities.
As a business owner or recruiter, you may be wondering if hiring general labourers is right for your company. What does general labour mean? Does the term fit the role that you're recruiting for?
We would like to provide you with some information regarding general labour. Let's delve into the term.
A Slippery Term
One of the reasons the term "general labour" escapes easy definition is that it's used to describe a very broad category of jobs across any number of workplaces. It originated in the manufacturing sector, where it was used to describe any sort of non-complex, physical labour.
The term has since been used in a variety of sectors including construction, landscaping, and even cleaning industries.
What Does a General Labourer Do?
What, exactly, general labourers do depends on the worksites where they're employed. In construction and manufacturing, the term typically refers to tasks that have some degree of physicality, although it is not strictly physical labour. General labourers may be asked to complete a broad range of tasks. Some tasks will be non-complex and easily learned; others may require some time and training in order to ensure the task is completed in a safe and efficient manner. Most tasks do not require advanced degrees, or years of specialized training, but general labourers may assist specialized contractors, such as carpenters or masons on a construction site.
Tasks vary from workplace to workplace. For example, general labourers at a construction site may use tools such as blowtorches or power drills, direct traffic during road construction, or set up scaffolding. In a factory setting, they may use forklifts or deliver materials. In the cleaning industry, general labourers may be expected to use high-powered cleaning tools, such as floor scrubbing and waxing machines; at other times, they may be asked to use tools such as mops and brooms.
Who Employs General Labourers?
While general labourers tend to be concentrated in certain industries, almost every industry employs general labourers at one time or another. Most general labourer jobs will be in construction and manufacturing, or other physically demanding jobs such as cleaning and landscaping.
Businesses that deal primarily in office work or customer service may not think they employ general labour, but chances are they do! For example, a store might employ janitorial services to come in and wax the floors on a nightly basis, while an office may opt to hire someone to maintain the lawn and flowerbeds near the building. Other tasks might include painting or cleaning windows, and so on.
What to Look for in a General Labourer
General labour often means there will be some element of physical demand placed on the worker, so it's important that general labourers are physically fit. They should also be able to complete a variety of tasks, and they should probably expect (and even look forward) to a range of different roles and responsibilities.
They should be willing to engage in training to complete some more specialized tasks, and they should be aware of workplace safety protocols. Overall, they should be held to the same standards as other employees: They should be punctual and ready to work, with good interpersonal skills since they may interact with any number of other employees or clients on a given day.
Is General Labour Right for Your Workplace?
As mentioned, some industries have a greater demand for general labourers, including construction and manufacturing. If you're involved in either of those industries, then general labourers may be a good fit for you.
Those involved in other industries may still find they have a need for general labour, however, and should consider whether or not a general labourer will fit their staffing needs.
Ready to bring on general labourers to your business? Contact Liberty Staffing today! We can help you obtain quality general labourers quickly.