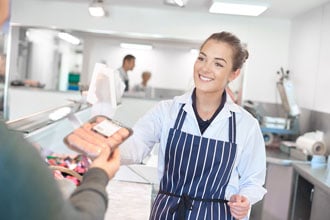 Business owners face many staffing challenges that can hurt their profits, reduce their competitiveness, reduce their customer service levels, increase turnover, and lead to many other significant and costly consequences.
For those looking to improve their workforce, employing temporary workers might be the best route to take.
Here's why you should consider it.
You Work in a Seasonal Industry
Seasonal businesses include retailers, agricultural companies, resorts, and other companies that see big, yet predictable, ebbs and flows in business during certain seasons. Some may only operate at certain times of the year and then shut down, while others might just reduce operations.
Business owners who work in a seasonal industry can benefit pointedly from employing temporary workers. Instead of having to hire a permanent workforce that you'll only need on staff for a few weeks or several months and then will need to lay off, you can hire temporary workers who can come in when you need them and leave when you don't, without the financial commitment.
You're Often Understaffed or Overstaffed
Many business owners struggle with understaffing. When employees call in sick, quit suddenly, or go on vacation or on leave, you can be left with a skeleton workforce. This can reduce productivity and efficiency, lead to more errors and accidents, and lead to poor customer service, missed deadlines, or loss of business opportunities.
Others try to avoid understaffing by hiring more permanent employees than they actually need for demand. They pay more in payroll costs than required, which hurts their bottom line.
Both of these issues can be easily solved by employing temporary workers. Temps can take on various functions at your business—they can come in on short notice to fill in for short-term illnesses, they can fill in for employees on long-term leave, and more.
When you hire temporary workers, you'll be able tomanage fluctuating staffing needs and achieve optimal staffing levels at all times.
You Want to Save on Costs
Of course, most companies in this economy are prioritizing cost reductions. Employing temporary workers can help you reduce your expenses in many ways.
You can save significantly on payroll costs because you won't have to pay temps a salary when they're not needed and you won't have to offer and pay for EI, CPP, taxes, health insurance, sick days, or other benefits.
Employing temporary workers through a temp staffing firm will also mean that you don't have to pay for recruitment or hiring costs or the expenses associated with the management of the temporary workers—the staffing agency will handle all of these tasks for you.
By ensuring that you always have ideal staffing levels, you can also reduce your overtime costs.
You Want to Unburden Your Staff
An overburdened workforce is an unproductive workforce. Negative effects occur when staff struggle with ever-increasing workloads. They can burn out. Morale can dip and productivity and efficiency can suffer. Give your loyal employees the help they need by employing temporary workers to shoulder some of the extra work.
You Want to Expand Your Business
Expanding your operations can be a fruitful decision, but it can also be risky business. You need to hire additional workers to ramp up production. But if your expansion efforts fail, you then have a lot of new employees with no work to give them.
When expanding your business, employing temporary workers can be the prudent choice. A temporary staffing agency can help you grow your business. It can also allow you to reduce your risks in case things don't go as planned.
Partner with Liberty Staffing to hire temporary workers and successfully overcome your staffing challenges. Contact us today.