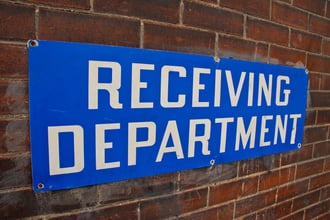 The use of temporary workers has drastically increased in virtually all industries. Many companies are now turning to temporary workers to fill their workforce needs instead of being short-handed or hiring more permanent employees.
When it comes to the industrial sector, a temp workforce can be especially advantageous. Here's why you should consider hiring temp shippers and receivers the next time you're in need.
Don't Be Left Short-Handed
Being short-handed is never ideal. But sometimes your employees call in sick. They take vacation. They must leave for an emergency. Or they go on leave. On the other hand, you could also just get a sudden influx in business and not have enough workers to handle the demand. In these types of situations, it just doesn't make sense to hire another permanent employer because you only need a replacement for a short amount of time.
But if you don't hire anyone, your productivity will suffer. Your orders might not get filled, shipped, or received in a timely manner, which can hurt your customer service level. When you need shippers and receivers for a short amount of time, then it makes sense to hire temp workers. You can take advantage of their help when you need it, but when your employees on leave come back or demand subsides, you can send these temp workers back to the staffing agency.
Over-Burdened Employees Can Hurt Your Business
Instead of being left short-handed, you might make your full-time employees work overtime, double shifts, evenings, and weekends. Though this might allow you to get the work processed in time, it can overburden your employees. And this isn't the ideal solution to your fluctuating hiring needs.
Overtime can negatively impact your employees. It can reduce morale, increase the risk of workplace accidents, and cause burnout and stress. Instead of putting extra work on your employees, bring in the help they need by hiring temporary shippers and receivers.
Grow Your Business, without the Risk
You likely want to grow your business, but if your resources are limited, you might not have the funds to make it happen. You want to seek out new clients, but their unique orders might overwhelm your current warehouse team, making it impossible. But with temporary shippers and receivers, you can go after new business in order to grow your company. And if things don't work out as planned, at least you won't have permanent payroll costs to deal with. You can send the temps home.
Test Their Skills
Shippers and receivers need to know how to do their jobs effectively. They need to know how to work safely, how to use your computer systems, and how to use your equipment and machinery. They also need to be able to work well with the rest of your team.
If you're hesitant to hire new warehouse workers permanently because you're afraid they don't have the skills or experience to handle the work, then working with a staffing supplier to hire temporary shippers and receivers is a great way to test out their skills ahead of time and see them in action before offering permanent full-time employment. You'll be able to assess safety consciousness, teamwork skills, and more, without the commitment. These temp-to-perm employment situations allow you to try before you buy, so you can make better hiring decisions based on facts.
Reduce Your Costs
Employees cost you more than just their salaries. You might not have the funds to commit to more permanent shippers or receivers on payroll, having to pay for holiday pay, vacation, benefits, and more. The good news is you don't have to. When you hire temporary workers, the staffing agency will be responsible for these costs. And in addition, temp workers can also significantly reduce your overtime costs when you're short-handed, so you can save money.