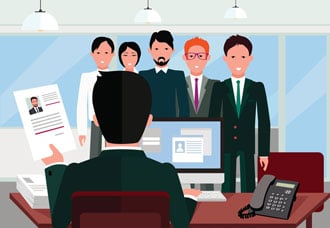 When looking to pair with a Canadian staffing agency, you'll quickly notice that there are numerous companies vying for your attention. As you attempt to find the agency that's right for you, it can be easy to become overwhelmed.
While the reputation of a staffing agency is an important thing to consider, you should also look at what industries they typically work with. While this may not seem like a big concern, working with a staffing agency that understands your industry can actually help make the whole process a lot easier.
Specific Knowledge & Experience
A company's hiring process can change drastically depending on which industry you belong to. Whereas one industry may emphasize a particular set of skills and qualifications, another industry will need to emphasize a completely different set of qualifications in order to find the right employees.
There are also large discrepancies between industries in terms of things like workforce demand and types of labour. Certain industries rely more heavily on temp work, whereas others typically hire full-time employees. When working with a Canadian staffing agency, it is imperative that you pair with an agency that understands the unique challenges and staffing problems that come with your specific industry.
Many staffing agencies specialize in one or several industries, and this specialized knowledge and experience allows them to cater their services more directly to your specific needs. Staffing agencies keep close tabs on things like market fluctuations, industry standards, and workforce changes, all of which becomes accessible to you if you decide to work with one of them.
Superior Industry Connections
When a staffing agency works extensively within a specific industry, it begins to foster a large network within that industry; connections that can be invaluable to you as you move forward with hiring.
Networking is a huge part of reaching candidates and securing the best talent in the field. Many of the potential candidates who would be most suited for the role are not accessible through traditional hiring channels such as job listings. Working with a staffing agency means having access to recruiters who can use their networks to find the right people.
Working with a staffing agency that doesn't have any areas of specialization can actually limit your access to the people who will be right for the job. When you do work with a Canadian staffing agency that has an in-depth knowledge of your particular field, the staffing agency can use its networks to ensure that the right people are being contacted and the right connections are being made.
Better Onboarding Processes
A Canadian staffing agency doesn't just assist you in finding employees, it also aids in a lot of the initial onboarding and training work as well. This can include everything from managing workers' contracts to ensuring that they are familiar with company policy and have the necessary training to complete their work.
Just like each industry requires a specific body of knowledge for effective hiring, onboarding also requires a great deal of familiarity with industry demands in order to be carried out properly. Staffing agencies that understand your industry are in a much better position to onboard new employees.
The onboarding process is crucial; poor onboarding is one of the biggest factors in high turnover rates, which can cost your company a lot of money. The best prevention against high turnover is ensuring that new hires are given the training necessary to feel confident carrying out their jobs. Staffing agencies with extensive experience in your industry will be able to ensure that the onboarding process for new employees is working to the very best of its abilities.