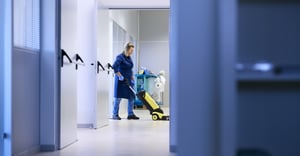 Shift work isn't easy, and night shift is often thought of as the hardest. Many workers actually find the afternoon shift the hardest to adjust to. You'll work mid-afternoon to around midnight. It's not quite days and it's not quite nights, and that's what can make it so tough to cope with.
Looking for a job? Let Liberty Staffing connect you to the jobs you want. Apply today!
If you're having trouble managing your schedule around afternoon shifts, then you'll want to try these tips on for size. With them, you can keep your schedule and your life on track.
Practice Staying Up and Sleeping In
The first tip is to adjust your sleep schedule as much as possible. This could be more difficult for workers who are rotating between nights, days, and afternoon shifts, but it can still be done.
If you're working until around midnight, then you'll get home later. Your immediate temptation might be to hit the hay, but you may find it hard to get to sleep.
Instead, try to adjust to staying up a little later, then work on sleeping in. You could invest in blackout curtains or other tools to help you sleep in longer, even when the sun is shining.
Staying up can be more difficult, especially if you're tired after a long day at work. The fact that it's dark outside can make it more difficult to remain awake. Treat these late hours as your "evening". Sleeping in will help offset this as well.
Focus on Nutrition
The afternoon shift can also be difficult to manage when it comes to eating. You may get up around lunchtime, then head to work. Your meal break might be later than you'd usually have dinner, and you may not want to eat when you get home.
You should make sure you're still getting proper nutrition. If it's difficult to get three square meals in, then you should consider nutritious snacks/small meals on your breaks.
Pack a nutritious meal for yourself. You can also take steps to have a nutritious meal waiting at home for when you return from work. Staying up late and sleeping in can affect your appetite and make you crave unhealthy foods.
Good nutrition also plays a role in helping you get better quality sleep and your energy levels, as well as your mood.
Be Productive Around Your Shifts
The afternoon shift is often the hardest to manage because you get up late and only have a few hours before needing to go to work. You may find you don't want to start anything, so you end up "waiting around" until it's time to go to work.
That can then leave you without time for the important activities of daily living. When you get up, plan a few small tasks that need to be done during the day. This could include getting a workout in, or going to the grocery store. It might mean making dentist and doctor appointments.
If you live where there are 24-hour grocery stores or other amenities, then you may be able to take care of some of these tasks when you finish your shift, before you sleep. If not, then plan to do some "quieter" activities after your shift. This could include online shopping, paying the bills, or even doing some tidying up around the house.
In short, make the most of your time around your afternoon work shifts, and you'll be better prepared to take care of both yourself and your life.
Looking for Afternoon Work?
If an afternoon shift sounds like the perfect fit for you, get in touch with Liberty Staffing Services today! We have lots of great career opportunities. Contact us now to see what we currently have available.