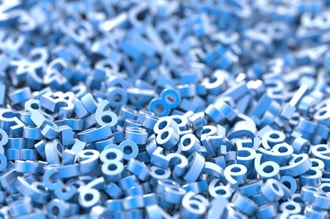 Temp staffing companies are growing in number due to increased interest in flexible, non-permanent employment situations in the business environment. As the employment world becomes less permanent and more on-demand in nature, more companies seek out the services of temporary staffing employees.
Though some people still believe the erroneous myths that temporary workers are unskilled and inexperienced, that they can't find "real" jobs, and that they're undependable and unreliable, the smartest and most strategic business owners understand that the reality is quite the opposite. They know that temp workers allow them to bridge skills gaps at their companies, allow for more cost flexibility, and allow them to avoid situations where they would be short staffed and unable to keep up with demand. They know that temp workers are the way of the future—and they're taking advantage of opportunities to hire them for special projects, for leaves, for peak seasons, and in other situations, in order to improve productivity.
Want to know more about temporary staffing employees? Check out these 10 surprising stats.
By the Numbers
1. Every week, 3 million workers are employed by staffing agencies.
2. Over the course of a year, that number jumps to 11 million temporary and contract employees being hired by staffing firms in North America.
3. The large majority of temp staffing employees—79%—work full-time hours, which is in line with the rest of the permanent workforce.
4. By the year 2020, 40% of the average business's workforce will be made up of contingent workers, including temp staffing employees.
5. The top five industries that use temporary, on-demand workers include retail, finance, healthcare, professional services, and public service agencies, though many other industries are jumping onboard at a rapid rate.
6. Nine out of ten temp workers said that working with a staffing company has made them more employable in the eyes of employers.
7. Thirty-five percent of temp staffing employees were offered permanent positions by their clients after working a temporary job, while 66% of those workers accepted the offers of employment.
8. Though 40% of temp staffing workers do intend to find permanent work and work with staffing agencies to reach their goal, approximately one in five temp workers choose to work on temporary and contract assignments due to the increased scheduling flexibility. It allows them to better manage their work, school, and home lives than permanent work could. It isn't that they can't find full-time work, they just choose not to.
9. Nine out of ten temp workers say that they are satisfied with the staffing agencies they work for. Broken down, this includes 41% that are extremely satisfied, 33% that are very satisfied, and 18% that are somewhat satisfied.
10. The average temp worker makes more than $17 an hour, but some of the most experienced staffing employees with specialized skills make more than $100 an hour.
Interpretation
The statistics above might be surprising to you, but they clearly show that the temp staffing industry is on the rise and that more skilled, experienced workers are seeing the benefits of working with staffing agencies and are looking for opportunities for flexible work opportunities that better suit their schedules. Though in the past these workers primarily worked in low-level, low-skilled positions, the industry has flourished immensely in the past few decades, and you can now find temp workers for virtually any position in any industry, from nursing and information technology, to CFOs and skilled labourers.
As the business world begins to seek out more flexible workforces, there's no doubt that the temp staffing industry will only continue to grow and serve the companies within it at a faster pace than ever before.