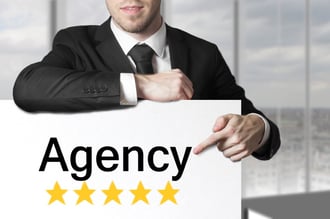 With so many choices of recruitment agencies to choose from, it can be difficult to make the best decision. You know that engaging the right agency is vital to your organization's bottom line: the more effectively your staffing needs can be met, the more top talent you can have on your team to help you achieve your business goals. Your employees—both permanent and temporary—are your biggest assets, so it's important to optimize your staff to attain greater results.
By understanding what sets the best recruiting agencies apart from the mediocre, you can look for the telltale signs of success and make an informed decision.
Here are qualities the best recruiting agencies all have in common.
Industry Knowledge
The best recruiting agencies understand that your industry has unique trends, challenges, and opportunities. The firms that offer niche services are experts in that particular industry, which can benefit their clients through a direct line to current information and news that can help them make advantageous staffing decisions and by providing them the best candidate selections for specific skills and experience.
Understand Your Business Needs
Great firms truly listen to their clients' business needs. They take the time to hear what you want and need in new employees. They believe in building a partnership that helps you accomplish your goals. They are more focused on providing you with great service than achieving financial gains. They're always trying to get better by seeking feedback to ensure they're targeting the correct candidates for your needs.
Collaboration
The best recruiting agencies understand the importance of effectively collaborating with their clients in order to achieve the best results. They will keep you in the loop, work with your hiring managers to ensure all requirements have been met, and take the time to understand your business's values, mission, culture, and goals in order to find the best fit in a candidate.
Cultural Fit
The best recruiting agencies know that skill, education, and experience aren't everything. Resumes are a great start, but staffing decisions must be made on more than just words on paper. In fact, cultural fit is far more important for a successful relationship. Employees are more productive and long lasting when they have the same values and goals as the companies they're placed in. The greatest firms know how to choose candidates based on cultural fit.
Proven Recruitment Process
Good agencies have created and refined proven recruitment processes that work time and time again to find the best candidates for their clients. They cast a wide net to recruit in effective ways. They know exactly which questions to ask in interviews and which topics to focus on. They have sound vetting processes that weed out the bad apples.
Customer Service
The best recruiting agencies understand the value of great customer service. They effectively meet your needs by your deadline. They return phone calls and emails in a timely manner. They listen to your concerns, answer your questions, and take your feedback seriously in order to improve their service level.
Honesty and Transparency
The best recruiting agencies will deliver exactly what they promised. They supply you with candidates that have the same skills and experience that their resumes advertise. They don't believe in misrepresentation for their benefit. They are open and transparent about their policies and procedures. They provide clear offerings, make sure pricing is understood, and explain contract terms. This bolsters your decision making and provides new levels of understanding about staffing, human resources, and payroll.
Care about Their Candidates
Last but not least, the best recruiting agencies care about their candidates just as much as their paying clients. Employers won't be happy if candidates aren't happy in their placements. The best recruitment agencies care about their candidates' points of view and their needs and wants and will work with them to find the ideal placements where they'll feel fulfilled.