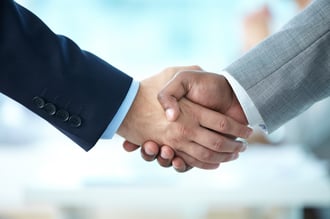 Temp-to-perm, also known as temp-to-hire, try-before-hire, or TTP, employment opportunities are becoming increasingly popular with employers. Instead of having to choose between temporary staff or permanent employees right off the hop, you can try workers before you commit to hiring them on a permanent basis. In this type of employment service situation, a company plans to make a permanent hire decision, but will do so only during or after a temporary assignment. It's a flexible option for employers to use when bringing on new employees.
When you engage a staffing agency, you can enjoy the advantages offered by temp-to-perm employment opportunities, like the three listed below.
1. Reduce Risk of Bad Hires
Hiring is full of risks. Resumes and interviews can be deceiving—you never fully know how a new employee is going to perform until you see them in action. If you test drive a car before buying it, it only makes sense that you'd test out new workers before committing, too. With temp-to-hire employment, the employee works during a temporary probationary period, where you have the ability to evaluate his job performance.
This allows you to make more informed hiring decisions based on their performance, rather than assumptions that you've created during the hiring process. If a temp-to-hire candidate isn't working out as you'd hoped, you have absolutely no commitment to keeping him on permanently. You can send him back to the agency and request a new worker in his place.
2. Evaluate Interactions with Your Existing Team
Sometimes a candidate can be highly skilled and experienced, but still isn't ideal for your work environment. Though your new hire might be completely qualified for the job, he might still do damage to your company in other ways, specifically, with your existing team. Because all of your departments and employees have to work together to achieve common goals for your business, they need to be able to work in a way that is amicable, collaborative, and harmonious.
If you throw just one bad apple into the mix, you could be destroying a highly effective team by throwing it off balance. With temp-to-perm employment opportunities, you can evaluate how your new hires work within your existing team, to see if there is any friction or bad blood that you might not be able to overcome. Instead of being committed to this bad apple, you can set him loose if you see that he cannot interact effectively with your permanent staff.
3. Let the Employee Evaluate Your Company, Too
Cultural fit is a key indicator of success within a company, but it can be difficult for employees to judge whether or not your company is a good personal and professional fit within their lives until they've actually worked there for a certain period of time, done the job, learned the way you do things, and interacted with your supervisors and staff. The employee might be a great asset to your company, but if he doesn't like your business, he'll leave. It's better to know this ahead of time before you invest a lot of time, money, and training into the new hire.
Temp-to-perm employment not only allows you to evaluate your potential new hires, but also allows these candidates to evaluate your company. For an employment situation to work successfully, both the employer and employee must be happy, so it's important for the candidate to come to a decision before accepting a permanent offer as well, because this will reduce your risk of a high turnover rate.
Temp-to-perm employment can be advantageous for both employers and employees alike. Using this hiring strategy with the help of a staffing agency can greatly benefit your company.