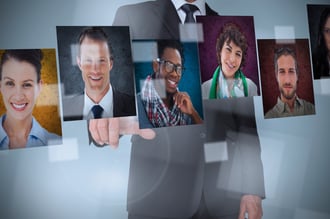 Are you looking to register with a staffing agency to help you find work? With so many staffing agencies out there, it can be a difficult to decide who to register with. There are multi-national staffing corporations and independent agencies. Which staffing agency is right for you?
Liberty Staffing Services is an independently owned staffing company established in 1999. We staff office, warehouse, and industrial positions in temporary, temporary to permanent, and permanent opportunities. Our flexible staffing solutions will save you time and money by finding the right people quickly.
Here are seven reasons why you should work with us.
1. We Get to Know Our Applicants
At Liberty Staffing, you are not treated as a number. We take the time to get to know our applicants. Becoming familiar with your needs and wants helps us to determine where we should place you for optimal work experience and performance. We want to know what type of work you are looking for, your availability, your previous work experience, and your desired work location. Our friendly staffing representatives love to meet new applicants. Liberty Staffing meets with all of our applicants in person before we send them out to work.
2. We Know Our Clients
We know what our clients are looking for and the services that they provide. Knowing our client's needs helps us to find the right people to fill the open positions.
3. Liberty Staffing Strives to Make Both Assignment Employees and Clients Happy
For us, it's not just about filling client orders. While we do fill our orders quickly and efficiently, Liberty Staffing also makes sure that our assignment employees are happy in their place of employment. At Liberty Staffing, we aim to find that balance of making both assignment employees and clients happy. When you are happy, we are happy.
4. We Follow Up With Our Assignment Employees and Clients
Once we send an applicant out to work, Liberty Staffing conducts a follow up procedure to see how things went for both the assignment employee and client. We are interested to know how the assignment employee is enjoying their experience. We would also like to know if our clients are satisfied with the staffing services provided.
5. Our Door is Always Open
Liberty Staffing Services has eleven offices across South Western Ontario to better serve you. Our offices are open Monday to Friday from 8am to 5pm. Our friendly and knowledgeable staff members are available to answer any questions you have regarding employment opportunities and staffing solutions.
6. Liberty Staffing Consists of Knowledgeable, Experienced, and Loyal Staff Members
Many of our staff members have been with us for years. This is very beneficial, as our staff is knowledgeable about the staffing industry, and we know our applicants, assignment employees, and clients very well. Some of our staff members have been working with clients for over five, even ten, years. Also, Liberty Staffing has assignment employees who have worked with us for years. We have watched our assignment employees grow and achieve great employment opportunities throughout the years, from the very first moment they registered with us.
7. Liberty Staffing Services Cares About You!
Simply put, Liberty Staffing Services cares about you! You are not just a number, or an order to fill. We want to make sure that our applicants, assignment employees, and clients are happy with our services.
Contact Liberty Staffing Services today. We would love to work with you!