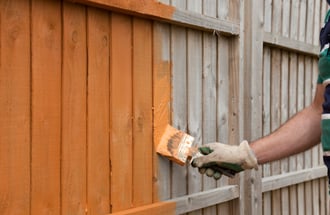 Many companies have to deal with varying workload fluctuations. Sometimes business is booming, and sometimes it's slow. If you've ever had to handle a rush, a busy season, or an additional workload at any time of the year, you know how difficult it can be to make sure you have enough people on staff to handle the extra work. It's a tricky situation. You don't want to overload your full-time staff, but it also isn't feasible to hire new permanent workers when you know the rush will die down in a little while. So, what option do you have? You can hire a seasonal workforce to help you and your staff get through the busy days, weeks, or months ahead.
When you engage a temporary staffing firm to help you staff your establishment during your peak periods, you get all the benefits of additional workers without the commitment or hassle. Here are just three of the benefits of having a seasonal workforce.
There When You Need It, Gone When You Don't
You need extra hands. You need to get the work done. But you can't possible see how your small staff can handle the additional work on its own. With a seasonal workforce, you don't have to worry! Your staffing agency can find you qualified temp workers to come in when work needs to get finished and then these workers move on once your rush is over. You have no hiring commitment—you don't have to keep them on staff once the work starts to fizzle out.
These temp workers understand that they're only there for a certain period of time to help out, and they don't expect to stay on after that time has run out. You get your helping hands and they get new experience to put on their resumes as well as some extra cash. It's a win-win situation.
Happier Employees Mean Better Business
When your permanent employees are required to work long hours, overtime, and weekends to beat the rush, they won't be happy. Their own workloads will suffer, they'll be exhausted, they'll be stressed, and they'll have additional pressure on their shoulders that they could do without. When your employees are tired and grumpy and just want to go home to their families, their productivity dips, which isn't good for business.
But when you hire a seasonal workforce to handle the extra duties, your staff can stay happy and productive so your business doesn't have to suffer from low morale.
Why Not Save Some Time and Money While You're at It?
So by now you understand how beneficial having a seasonal workforce is to your company, but there's more. You actually get to save time and money while you're at it, too. When you don't have to pay overtime to your permanent employees, you save cash. When you don't have to hire additional permanent part-time or full-time workers just to get you through your peak periods, you save on hiring costs, benefits, and sick and vacation days. And when you let a temporary staffing firm handling your seasonal staffing needs for you, you save yourself the time and energy it would take to search for, interview, hire, and train temp workers on your own. Naturally, the time and money you'll save will also save you from the stress and pressure of the situation as well.
If your company experiences peak periods, you could benefit from engaging a seasonal workforce. They're there when you need them, you keep your staff happy, and you save time, money, and a little bit of sanity, too.