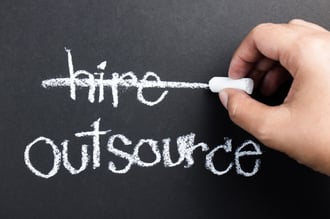 Your workforce is your company's biggest asset, making it one resource that you do not want to skimp on. Whether you're looking to hire temporary workers or hire permanent employees, it pays to outsource the recruiting and hiring processes to a staffing company. Consider the three benefits listed below.
1. Better Quality Candidates
Staffing companies have the knowledge, experience, and connections needed to find you the best candidates for temp staffing and permanent hiring. Their recruiters have market intelligence and know the trends, opportunities, and challenges of hiring in their industry.
They also have experience in knowing where to find the best workers, how to approach them, and what to offer them. They have sound recruiting and hiring processes that allow them to weed out the bad candidates so you're only left with qualified applicants to choose from. But most importantly, they have deep connections with great candidates who want to work with them for their own benefits, such as access to top companies, negotiation assistance, and more.
When hiring in-house, you're likely only posting job ads on your website and on online job boards, and the applicants you're attracting are probably sub-par or mediocre at best. Instead of having to settle for the best of the worst, you could have your pick of the most qualified candidates if you outsource your temp staffing and permanent hiring.
2. Speed Up the Process
Each day that one of your positions is left unfilled or critical work goes undone, your business suffers. Finding new workers in-house can take a long time. Just one round of interviews can take weeks to complete. And if you don't find anyone suitable for the position, you have to start over and do it all over again, wasting even more time. And during this time, your productivity suffers, your employees become stressed and overwhelmed with the extra responsibilities, and your work piles up.
Outsourcing to a staffing company can significantly cut down on the time it takes to search and hire new workers. Instead of weeks, you'll only be waiting a few days, if not a few hours, for qualified applicants, whether for temp staffing or permanent positions. Staffing agencies are constantly recruiting great candidates, even when they don't have a particular company client or job in mind. So once a need does come up, the staffing company is already armed with a batch of applicants for you to choose from. Speeding up the process can do wonders for your productivity and your employee morale, so it pays to outsource.
3. Save Time and Money
What company doesn't want to save time and money? Hiring in-house, both for temp staffing and permanent positions, can require a significant time commitment. Writing job descriptions, sifting through resumes, getting in contact with applicants, screening, interviewing—it all adds up. The more time you spend on these tasks, the less time you have to focus on your core business activities, which could hurt your company's success and growth. When you outsource, though, the staffing agency will do all of the legwork, so you don't have to.
Additionally, you'll save a lot of money when you outsource, too. Direct expenses like advertising costs will be eliminated. You won't have to spend as much money on training, either, because the staffing agency will ensure that the candidate you hire is ready to work with minimal training. But probably most importantly in terms of cost savings is reducing the expense associated with a high turnover rate. The staffing agency will consider factors, like cultural fit, that will give you the best chance of onboarding new workers that have a high likelihood of staying with your company for the long term.