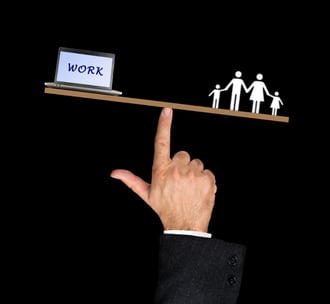 Liberty Staffing Services staffs office, warehouse, and industrial businesses in temporary, temporary to permanent (try before you hire), and permanent opportunities. Our staffing agency has ten office locations across southwestern Ontario.
Our Stratford branch has many clients and a number of great employment opportunities available. However, presently there is a very low unemployment rate in Stratford/Perth County. While Liberty Staffing's success rate is high, there are some factors that we cannot change.
Liberty Staffing would like to provide our clients with some facts and statistics regarding the Stratford economy and labour market. We would like our clients to be as knowledgeable as possible during this difficult time.
Fact and Statistics of Stratford:
The population has steadily increased. In 2006, Stratford consisted of 30, 516 people. In 2011, the population increased by 350 people (30, 866 in total) (Opportunity 2020: Transforming the Labour Market in Perth County, Stratford and St. Marys, page 8).

There is a very low unemployment rate (3).
Stratford consists of a high percentage of people under 20 years of age (9). Therefore, a large amount of people are under 16 years of age and not legally permitted to work.
An even higher percentage of the population is over the age of 65 (9), meaning that there is an "aging work force" in Stratford (24).
Employment in Stratford:
There is plenty of work in Stratford, but there are no appropriate workers to fill these positions, especially in manufacturing, agriculture, and health care sectors (3).
Many positions in Stratford have requirements which restrict and limit the pool of candidates. For example, entry level and general labour positions require literacy and digital literacy skills (7).
There is a limited number of people applying to job postings within the area. Individuals who apply are often not qualified for the job (24).
Individuals who pursue post-secondary education outside of Stratford do not return to the area after graduating to pursue employment (15).
Young Working Professionals in Stratford:
It is difficult to attract young professionals, and retain these workers, to the area of Stratford/Perth County. This is because of:
1. Competitive Wages
It is challenging to offer competitive wages in comparison to larger, urban city centres outside of Stratford/Perth County (15).
2. High Cost of Living
3. Lack of Access to Transportation
There is a large distance to major urban centres from Stratford/Perth County. In many cases, young professionals do not have access to a personal vehicle, sufficient access to public transportation, and/or are inhibited by seasonal weather conditions (15).
What Can We Do?
Opportunity 2020: Transforming the Labour Market in Perth County, Stratford and St. Marys suggests that the area needs to offer competitive compensation in order to attract young workers from outside the region (37), have on-going skills development and training (39), implement local transportation solutions (41), and value local work as a viable way to earn a living (43). The article suggests that "with creativity and active engagement from all partners within the community, Perth County, Stratford and St. Marys are well positioned to meet current challenges and build a prosperous and sustainable economic future" (43).
Liberty Staffing Services wishes the best for our clients in Stratford. We will work with you to staff your business with the best candidates. Our flexible staffing solutions will save you time and money by finding the right people quickly.
Contact Liberty Staffing Services at
1020 Ontario Street, Unit 7
Stratford, Ontario
N5A 6Z3
Phone: 519-275-2742
Hours of operation: Monday to Friday, 8am to 5pm.
---
Sources:
Opportunity 2020: Transforming the Labour Market in Perth County, Stratford and St. Marys. Opportunity Lives Here. http://opportunityliveshere.ca/wp-content/uploads/LM_2020Report_Final.pdf Pages 1 - 129.
Research and analysis for Opportunity 2020: Transforming the Labour Market in Perth County, Stratford and St. Marys conducted by the DEEP Centre (Centre for Digital Entrepreneurship and Economic Performance).