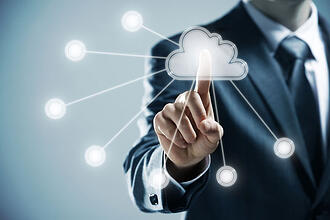 If you ask business owners what their biggest challenge is, many of them will tell you that it's staffing. Recruiting and hiring new temp workers isn't as simple as it seems. Many people are searching for jobs, but finding the right candidate is a complicated and time-consuming task. It takes experience and expertise to get it right.
Building a strong workforce should be top priority for any company, and the best way to guarantee you're hiring on quality employees is to use the staffing services of temp agencies.
Here are three reasons why temp agencies can help manage your workforce.
Benefit From Their Expertise and Experience
Temp agencies are great at what they do. They have the expertise and experience needed to spot top quality candidates and weed out the bad. They know exactly how to interview candidates to get the best answers out of them and they have streamlined processes in place to vet every applicant before you even see their resumes. This expertise is especially beneficial to small companies that don't have human resources departments in place to take care of hiring or do not have much experience with hiring new employees.
When you engage a temporary staffing agency, you can count on their representatives' professional abilities to recruit and screen new temps for you. Additionally, they'll only suggest applicants that they know will work within your company culture—temps who can quickly adapt to your work environment, learn new roles quickly, and get along with the rest of your workforce. That's because hiring the right employee isn't just about experience and education, it's about personality, too, and temp agencies understand this.
Save Time and Money
Naturally, every company is looking to save time and money, and engaging temp agencies can help you do just that. The amount of time that it will take you to undertake the recruiting and hiring process on your own might surprise you—there are many steps that need to be completed before you even make a hiring decision. Not to mention, you'll have to take care of the paperwork for health and safety and insurance, too, and don't forget about your new payroll needs. Temp agencies take all of these tasks off your hands so you have more time to dedicate to your business, which is exactly what you should be doing.
What's more, hiring new workers is an expensive enterprise. Spending money on staffing, through time wasted, job ads, and other overhead costs, isn't necessary when you engage a staffing agency. You pay them a small fee for their services and you get results, with no hidden costs. They'll be completely focused on finding you the best candidates and managing their paperwork, so they won't be wasting any of your time or money. You only pay for what you get; it's that simple, cost effective, and convenient.
Reduce Your Risk
Hiring new employees always comes with costly risks. When you perform the task yourself, you invest money and time into your recruiting and hiring processes. And without the expertise and experience needed to weed out bad applicants, you could be making wrong hiring decisions. Then you'll be right at the same spot you were in before, with all that time and money lost.
But temp agencies can help you only choose the best candidates who have a high probability of success, which reduces your risk.