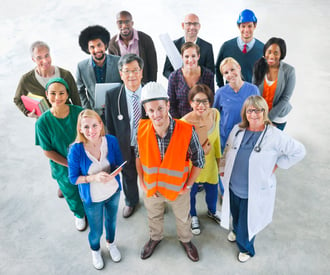 Hiring temporary staff is a great way to get extra help when you need it. When you know it's not worth the cost of hiring full-time employees, temporary staff can be the right route to take. After all, they're educated, skilled, and experienced to handle a variety of business tasks. You can find temp workers for virtually any type of work when you engage the right temp staffing agency.
Here are just three reasons why your business could use temporary staff.
Temps Are Cost Effective
When you work with a temp staffing firm, the temps you hire are the employees of the staffing agency, not your business. That means you're not responsible for paying benefits, vacation days, or sick days. These are costs that you would have to absorb with permanent workers. Plus, you'd have to pay for the cost of ongoing training, RSPs, and anything else you offer your permanent staff. Additionally, when you have extra hands on deck, you can eliminate the cost of overtime pay for your regular staff members. The wages you'll pay temporary staff will be lower than the cost of paying overtime.
You'll Have Increased Flexibility
When you hire full-time, permanent employees you're required to pay them just to show up, which means you will want to have 40 hours of work for them to perform every week. But when you have a busy season, a big one-time client, or a special temporary project to take care of, you don't necessarily need someone to be at your office for 40 hours a week, permanently. You need the work to get done but don't want the commitment of paying a full-time salary when the work doesn't exist to support the cost long-term.
Temporary staff allows you to get all of your work done, without the commitment. You can get extra hands when you have a rush or when you need someone to cover for maternity leave or vacation time. But once they're not needed anymore, back to the staffing agency they go. You can use them just for a few hours, or a few days, weeks, or months—whatever you need. You get the flexibility you need to keep your business running efficiently.
You'll Strengthen Your Permanent Workforce
When there's an overload of work, you might be tempted to just give the extra duties to your permanent staff. But when your workers are stressed, overwhelmed, and working too much, they can burnout—or they can start looking for a job that doesn't put so much pressure on them. Either way, putting too much work on your permanent staff's shoulders isn't ideal—you'll decrease productivity, lower morale, and risk losing valued staff members.
When temporary employees are hired to handle the extra work, your full-time employees can focus on their core duties, maintain a high level of productivity, and stay motivated. Your permanent workforce will be strengthened when you supplement it with temp workers.
Everyone Benefits from Temporary Staff
If your business has never hired temporary staff before, you're missing out. Temp workers are cost effective so you can save money. They allow you to keep your business operations running smoothly at a fraction of the cost of hiring permanent employees. They also allow for greater flexibility—you get extra help when needed, but then they're gone when you don't. Plus, your permanent workers will be glad that they don't have to take on the additional work on top of their regular job duties. This will prevent burnout and turnover, while ensuring that high productivity is maintained. When you hire temporary workers, everyone benefits.