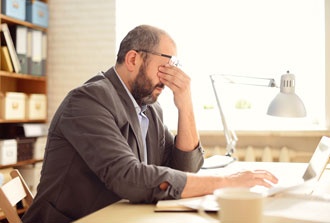 Your employees are your biggest asset, and it's essential to have the right people in the right positions. Recruiting talented employees is key to the success of your business, but if you're handling recruitment in-house, you may be putting your business at risk. That's why many companies decide to outsource their recruiting functions.
In-house recruitment is associated with many risks, including the three detailed below. If any of these sound familiar, it may be time to partner with a staffing agency to solve your company's staffing problems.
1. Not Finding Good Employees
Finding good employees can be difficult. You need to post ads on job boards and wait for people to apply, and you may become swamped by hundreds—or even thousands—of applicants who aren't qualified for the position.
If you're desperate to fill a position, you may rush to hire a person who's not a good fit for the role. They may not have the right skills and experience, or they may be hard to get along with. This can lead to conflicts with both customers and staff, and it can affect the reputation of your business.
When you hire a staffing firm to manage your recruitment, you don't need to worry about finding good employees on your own. The staffing firm already has a roster of talented candidates and is always looking for more, so they will have an easier time finding the right employees for your business.
2. Not Hiring Fast Enough
The hiring process can take a long time. After you post an ad on a job board, you may have to wait a couple of weeks for applications to roll in. Once you receive applications, you have to review them and schedule interviews. Interviewing candidates, fact-checking resumes, and calling references is also a slow process. By the time you finally fill a role, it could've been vacant for weeks or even months.
Slow hiring can have a serious affect on your current employees. When you leave a position open for a long time, your current employees need to work longer hours to pick up the slack. A bigger workload can make your employees tired or angry, and their lowered morale could lead to lower productivity. Worse, they may get so upset that they quit.
Staffing agencies maintain a large pool of candidates that they can call on for work, so they're able to find you new employees quickly. Since they've already reviewed resumes, conducted interviews, and called references, the hiring process is much faster. Your new employees will be ready to start work almost immediately.
3. Get Stuck With Bad Hires
When you manage recruitment internally, a lot of your time and money is spent finding new employees. If your new employees turn out to be a bad fit for some reason, you may feel like you should keep them and try to make the most of the situation. After all, if you fire them, you must start the long hiring process from the beginning.
If you make a bad hire and feel like you're stuck with that person, your current employees can be negatively impacted. Current employees may resent having a coworker that is hard to get along with or who doesn't do their fair share of the work. They may resent that the bad hire is getting additional coaching or training instead of being fired.
This risk is eliminated when you work with a staffing agency. Since they have so many candidates to choose from, it's easy to replace one worker with another. If you're sent an employee that isn't a good fit, you can just ask for a new one.