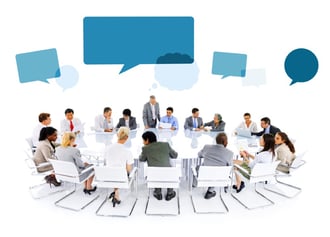 A staffing agency is a company that offers recruiting and hiring services to client companies. If you're in the market for new employees, whether temporary or permanent, you should consider working with a staffing agency.
Here are some of the benefits that you'll receive from your new partnership.
1. Hiring Expertise
When you partner up with a staffing company, you'll gain access to recruiting and hiring expertise that exceeds that of any of your hiring managers or even your human resources department. The employment specialists and recruiters on staff at that these firms possess a high level of expertise as well as plenty of experience related to employment trends, challenges, and opportunities, specific market conditions, job knowledge, and best practices for recruiting and hiring top talent. The industry knowledge you'll receive when you partner with a niche agency in particular could be extremely valuable to your hiring strategy and overall business strategy.
2. Reduced Cost
Hiring, like any other business activity, is an expense. Unfortunately, many business owners wrongfully believe that utilizing the services of a staffing company would raise their costs associated with this expense, when in fact doing so can reduce them. Since staffing firms manage the entire employment process and do all of the legwork, partnering with one will relieve you of the costs associated with posting job ads as well as pre-employment testing and background checking. It will also reduce your training costs, payroll processing costs and benefits administration costs. You could benefit from remarkable savings when you partner with a staffing company.
3. Access to Wide Network
Staffing firms have large networks of available workers to call on when an appropriate job comes up, whether temporary or permanent, enabling them to fill your empty positions faster than you can. Instead of having to advertise job openings, sift through resumes, and interview candidates, you can go right to choosing which candidate you want to hire out of a short list of top talent, because every worker in the staffing agency's candidate pool is already pre-approved. The staffing firm has already identified the dependable, conscientious, reliable, and qualified workers for you to choose from, making the process much easier, less stressful, and less time consuming.
4. Try Before You Hire
Many staffing firms offer temp-to-perm employment opportunities. Instead of having to take a chance on a new permanent worker based off of a resume and an interview, you can try the employee out for a pre-determined amount of time before extending an offer of employment. You'll get to see first-hand how well the worker fits in within your company, how good his skills are, and how reliable he is, so you can make a more informed hiring decision without the commitment, reducing your risk of bad hires.
5. Better Retention
Employers that partner with a staffing agency observe not only better employee performance, but also a high retention rate. You probably know how costly high turnover can be, so it certainly pays to have a staffing agency find you the most qualified and talented workers that you will want around for a long time. Additionally, because the staffing agency also looks at other factors like cultural fit, the employees you onboard will also be more satisfied with the job, and thus, want to stay for the long term.
It Pays to Partner with a Staffing Company
As you can see, partnering up with a staffing agency has myriad benefits. You'll gain access to best-in-class hiring expertise as well as industry expertise, you'll reduce the costs associated with the hiring process, you'll be able to choose from the top candidates as agencies have wide networks of qualified workers at their fingertips, you can even try before you hire, and you'll reduce your turnover with a better retention rate.