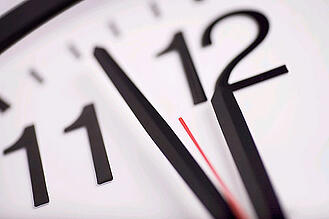 Being able to plan to hire temp staff ahead of time can take a lot of stress out of busy seasons or anticipated absences. However, unexpected emergencies do happen. And when they do, it can be difficult to find a replacement on time. You don't want your workplace to fall apart and you don't want to be unable to meet your customers' needs because you're short staffed. Although hiring temp workers to step in is easier when you're prepared, you can still hire them last minute. Here are a few tips on how to do so in a pinch.
1. Contact a Staffing Agency
The first place to look to when you have to hire temp staff last minute is a temporary staffing agency. Agencies have a pool of candidates just waiting to be called in for a job. These candidates understand that sometimes they'll be called in at the last minute, and many will be prepared to do so. Plus, you'll be sure that they've been properly vetted and that they're experienced to do the job safely and efficiently. Agencies also take care of all the paperwork for you, so you don't have to be bogged down when you're already short staffed.
2. Understand the Challenges and Work with the Agency
However, you'll need to keep in mind that last-minute orders can be difficult for any staffing agency to fill on such short notice. They bring upon specific challenges that need to be considered. You may not get your "perfect" candidate because there simply isn't time for an extensive search. You may need to be flexible in the skills and experience you're looking for in your last-minute hire. Discuss the possibilities with your agency representative, and be prepared to lower your standards if necessary or leave empty handed if no one is available for the job. They'll do their absolute best to find you a great temp, but with so little notice, you may need to compromise.
3. Rely on Your Networks
If your staffing agency can't fulfill your staffing needs due to the short notice, you can look at your networks. You've probably been in business long enough to have made a few connections along the way. If you're looking to hire temp staff, you should be tapping into their networks to see if anyone is available. Send out an urgent message on Facebook, LinkedIn, and Twitter, and ask your current employees to do the same or simply ask them if they know of anyone off the top of their heads who could do the job. They might have a cousin or friend who's in need of some quick cash and can come in immediately to start work. However this option isn't as ideal as engaging a staffing agency is because you likely won't have the time for the due diligence needed to thoroughly screen the temp. It should be a last-resort option if you're really stuck after contacting your staffing agency to no avail.
Don't Panic
If you need to hire temp staff right away because of an unexpectedly busy day, an emergency, or a special project that needs to be done immediately, don't panic. There are avenues you can take to find yourself a temp worker quickly. Call up a temporary staffing agency and work with them to find you a suitable candidate or rely on your networks and connections. Regardless of the option you choose, make sure you're screening your new temporary hire as thoroughly as possible and that you have the right paperwork filed for safety and legal reasons. Last-minute staffing problems don't mean you can skimp on the legalities of the hiring process.