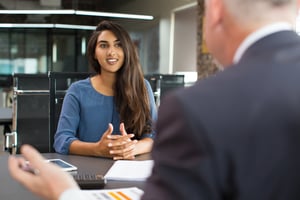 Are you considering between multiple job offers? If so, congratulations! That's a great accomplishment. It's tough to find suitable work, let alone receive multiple job offers at once. Now the issue is which job to choose from.
If the company wants to hire you for the position, they should give you some time to decide on whether you would like to accept the offer.
Here are some things to question and consider before you go ahead and accept a position.
1. Does the Position Pay Well?
Is the pay rate/salary what you're looking for? Do you feel like your settling? If you're feeling like the pay is not as high as you'd hoped, let the hiring manager know this. You are currently in a position, and have full authority, to negotiate. Nothing has been set in stone yet. If the pay rate is the only thing that's holding you back from accepting the position, make the hiring manager aware of this.
2. Is the Company Reputable?
Often, job seekers check out the company's website before they even apply for a position. If the company doesn't have a website, or has received multiple bad ratings from customers, clients, or past employees, that's a bad sign.
Also research how long the company has been in business. Is the company a start-up? If so, you'll want to consider the fact that the business may change it's focus, may not offer benefits, and may not get off the ground for a long time, or at all.
The flip side of this is organizations that have been in business for many years. Generally, many professionals seek the stability of large companies which have been in business for years. The stability and reliability is there, not to mention the possibility of a great benefit package, and bonuses.
3. Is There Room for Growth?
Ideally all job seekers wish for the position that they obtain to have the capacity for growth. Whether that means that the position allows you to move up within the company to a managerial position, or the company is flexible with you changing jobs and learning different areas of the business. No one wants to work a dead-end job.
4. Do I Feel Good About Accepting the Offer?
If there are any red flags that come up, even small ones, it's probably best to graciously decline the position. If you have a bad feeling in your stomach, it's probably because something seems off, either about the position, or the company itself. There's no harm in declining the position and continuing to search for other work, if you have the financial stability to do so.
These are just some things that candidates question before they accept a job offer. Ask yourself these questions if you have received a job offer. If any responses prove to be negative, it's probably best to not accept the offer, and to keep looking for other opportunities. Remember that it's about you feeling comfortable and excited in the new position, as well as being a good fit for the company. You don't have to accept the first job offer that comes your way.
Need more advice? Contact Liberty Staffing today.