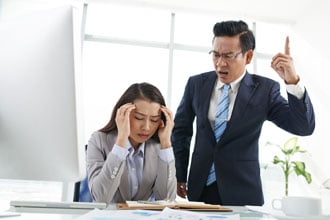 Temporary workers offer much needed relief when employers are rushing towards a project deadline or filling gaps caused by absent employees. There are a few myths about temporary jobs, which point back to the misunderstanding of a temp's value in the workplace. Here are five common misconceptions about hiring temps and the truth about the value they bring.
1. Temporary Workers Are for Non-Complex Work
When it comes to temporary work, candidates are expected to adapt quickly to a new professional environment and hit the ground running. Because of these expectations, employers may assume temp workers can only complete non-complex work, as they lack the long training period and intimate working relationshipsof their full-time counterparts.
The needs of businesses are evolving, and today, temp workers are used in many occupations, both professional and technical. As a result, highly skilled professionals in temp positions come with expertise and workplace competence that make them skilled for work of all levels.
2. Temp Workers Don't Have Long-Term Goals
One of the common misconceptions about hiring temp workers is that the arrangement doesn't contribute to long-term meaningful career goals. The fact is that temp work can add highly desirable skills and experiences to a worker's resume, and hiring managers who see the benefits of short-term hiring understand that project work provides candidates with valuable experience.
Temp work offers many benefits such as flexibility, increased professional exposure, and resume building. It's no wonder more motivated professionals than ever are seeing the benefits of temporary work.
3. The Investment Is Too High
Hiring managers weighing their options to fill a new position or bring fresh eyes to a project might be turned off by misconceptions about temp staffing agencies. Hiring managers may believe that temporary workers can only complete non-complex work (false) or that they can't be brought on for more permanent work once the term is up (also false). Working with a staffing agency will come with a fee, but the benefits of bringing temporary workers into the workplace tend to outweigh the negatives, especially since staffing agencies take care of all HR duties and hiring intricacies.
Onboarding an employee who doesn't turn out to be the right fit for your company is more expensive than you might think. Temporary work as an alternative is much more cost effective, without the hassle of taking care of the hiring yourself.
4. There's Only One Kind of Temp Worker
People have many reasons to turn to temporary work. According to analysts, the prevalence of temporary workers in on the rise. Temp work can benefit both the employer and the employee, and the idea that temporary workers aren't available for full-time hiring is just a myth. Some hiring managers turn to temp work to offer strong candidates a "trial run" that usually amounts to the same as a standard evaluation period, anyway. Just as businesses have many different needs, temp workers come with different goals.
5. Temp Workers Don't Want This Job
The stereotype of the temp worker as a slacker, slightly lazy, and unmotivated to find another more permanent career path is, as you probably guessed, nothing more than a stereotype. Professionals have many reasons to turn to temporary work, from the extra flexibility to the opportunity to supplement their income during a career change. The common misconception that temporary workers are hired because they can't get a job anywhere else doesn't hold water. If that were the case, why would anyone hire a temp worker to contribute to their team? For these reasons and many others, good temporary workers defy myths and prove to be productive additions to any team.