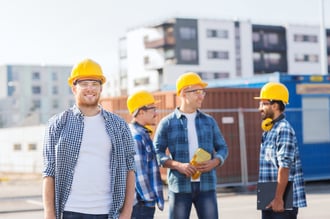 There are many misconceptions about temporary jobs. Common misconceptions include, but are not limited to, temporary jobs having low pay rates, no stability, no merit on resumes, and entry level positions which lead to dead ends. This is just not the case. Don't let these common misconceptions deter you from applying to a temporary job.
Liberty Staffing Services staffs office, warehouse, and industrial businesses in temporary, temporary to permanent, and permanent opportunities. We would like to provide you with some facts about temporary employment to help clear things up. Here are five common misconceptions about temporary jobs brought to light.
1. Temp Jobs Have Low Pay Rates
Not all temporary jobs pay minimum wage. Some temp jobs require great skill, trades or certifications, and sometimes years of experience. Temporary jobs with these requirements often have high pay rates.
2. Temp Jobs Offer No Stability
Don't be deterred by the word "temporary". Temp jobs could go on for a long period of time. Sometimes temporary jobs go on for months at a time. It all depends on what the company requires.
Many of Liberty Staffing's jobs are temporary to permanent opportunities. This means that you will have the ability to showcase your skills and talents in the workplace in a temporary setting with the hopes of being permanently hired on later. At Liberty Staffing Services, one of our greatest successes is when assignment employees get hired on permanently with clients.
3. Temp Jobs Have No Merit on a Resume
Are you crazy?! Temporary employment is great to put on your resume. Temporary jobs can show potential future employers your flexibility and hard work ethic. Not only that, but temp jobs will showcase your variety of skills and professional experience working in different fields.
4. Temp Jobs are Entry Level Positions
This is not always the case. Temporary jobs can vary from entry level positions to mid-level opportunities. It all depends on the company and what they are looking for.
5. Temp Jobs Lead to Dead Ends
You may think that temporary jobs are dead end opportunities, but this is simply not true. Temporary jobs provide networking opportunities, just like any other employment opportunity. A temp job will offer you the ability to meet new people and make new connections.
So if you have been deterred from applying to a temp job in the past, reconsider next time. There are many benefits of taking a temporary job. Apply to Liberty Staffing Services today! We have many great temporary employment opportunities available.