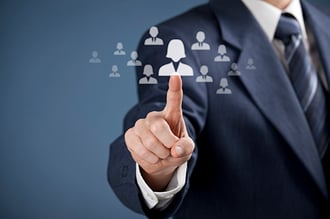 Working with a temp staffing agency can be greatly beneficial to your company. You get temporary workers when you need them without the time and financial commitment that typically comes with hiring permanent employees. Your temporary staffing agency can help you find top talent and ensure that the entire hiring and onboarding process goes smoothly from the first day to the last.
However, if you're considering taking on temp workers and investing in a flexible workforce, you should consider these temporary staffing tips before you do. These temporary staffing tips will help you maximize your investment and ensure that you're benefiting as much as possible.
Find the Right Agency for Your Needs
This is the one of the most important temporary staffing tips you need to consider: you must choose the right agency for your unique business needs. There are many qualified temp agencies out there, but they're not all going to be right for you. And like in every other industry, there are some bad agencies that you shouldn't even consider. In order to maximize the return on your investment, you should choose a reputable, quality agency that ideally specializes in the type of jobs you're looking to fill, that has a solid pool of candidates for you to choose from, and that prioritizes customer service.
Know What You Need
Finding the right temp agency for your needs can be more difficult if you don't fully understand what it is that you need in the first place. Knowing what you expect from your new temp workers, from the skills and qualifications you're looking for to how long you'll need them, will not only help you figure which agency you should work with but help you get the right workers for the job. You'll no doubt be disappointed in your agency and your temps if you don't even know what you need from them in the first place.
Know Your Market
Depending on your market, you could have trouble finding quality temps if they're in hot demand, especially at certain times of the year. Or, the slow economy could allow you to find great temps at great prices if you're in the right field. Knowing your market means understanding how easy or difficult it's going to be to get quality temps when you need them depending on the skill sets you're looking for. If you think it will be difficult to find top talent in your market, make sure you're giving your temp agency plenty of notice so your representatives have ample time to search for and hire the right temps for your needs.
Share Your Company Data
The more you share with your agency about your business needs, practices, rules, regulations, and expectations, the better your representatives can work with you to find you the right employees who will fit right in with your workplace. Giving your agency representatives access to your company information can help them provide you with better services, which benefits both of you.
Treat Your Temps with Respect
Hopefully, you treat your permanent employees with the respect and dignity they deserve. You should do the exact same thing with your temp workers. If you're seeing them as disposable workers that you can't be bothered to get to know, your own employees will do the same. This will cause your temps to feel worthless and uncomfortable in your workplace. This hostile environment cannot only be hurtful to your temps but it can be incredibly disruptive to your overall company productivity as well. When you treat temps with respect, they'll be happier and work harder.