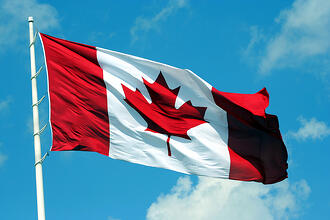 Staffing agencies can come in three forms: bad, decent, and great. Not every agency will work for every business, and every company is going to have unique needs that will need to be considered. However, the best temp staffing agencies in Canada are the ones that have the five characteristics below.
1. Quality Temp Workers
First, the best temp staffing agencies in Canada have quality temp workers. Fulfilling their clients' staffing needs with the right workers—who have the skills, education, and experience needed—is their top priority. They have effective recruitment processes that encompass social recruiting and other out-of-the-box sourcing methods and they ensure all candidates go through stringent testing and vetting. Interviewing, job-specific and customized testing along with reference checks are employed in order to weed out the bad apples. The best temp staffing agencies will both attract and keep the best talent in their pool of candidates.
2. Legislative Compliance
Staffing agencies must be on top of all the current legislative requirements in Canada and comply with all the appropriate employment laws. When you choose a staffing agency, ensure that you pick one that knows the ins and outs of employee classification, health and safety, WSIB, insurance, and everything in between. The best temp staffing agencies have legislative experts on staff to ensure that you and your temp workers are always in compliance with Canadian law—and they have the documentation to prove it.
3. Service Diversity
In such a competitive field, the best temp staffing agencies in Canada set themselves apart by offering diverse services that go well beyond just finding clients temp workers. They perform testing for their candidates, they take care of billing and invoices, and they manage payroll, health and safety, and other employment responsibilities so their clients don't have to. They take over much of the paperwork and administrative tasks associated with staffing.
Additionally, they can give you diverse options for the type of employees you can hire—whether that's temp, temp-to-hire, or permanent, so all of your staffing needs can be covered by one agency.
4. Communication
The best temp staffing agencies know that communication is vital in business. No client should be left in the dark and no one should be leaving voicemails or emails that go unanswered. When you engage a great staffing firm, all of your questions will be answered, all of your calls returned, all of your concerns appeased, and all of your needs fulfilled. Great agencies will be honest, direct, and clear throughout your entire business relationship.
5. Addressing Issues
It's a fact of employment: sometimes issues arise. But the best temp staffing agencies know how to pre-empt problems and take charge if they occur. They are responsible for their temp workers even during the toughest times. Whether it's violence in the workplace, on-site injuries, or human rights claims, the best firms know what to do and can handle any problem that comes up. They can mediate difficult situations to come up with win-win solutions.
The Best Firm for Your Needs
Finding a great staffing firm isn't as easy as just picking any name in the phone book. Not every firm will be the same—there will be drastic differences in candidate pools, legislative compliance, services offered, communication styles, and problem management. To find a great agency to suit your business needs, perform your research, ask a lot of questions, and trust your instinct. You only want the very best agency to handle your hiring and staffing needs, so don't settle for less. Look for the five important characteristics detailed above.