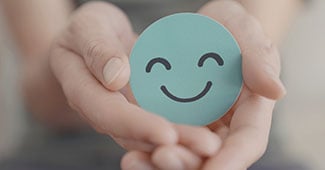 Happier, healthier employees stick around longer, do better work, and contribute to a healthier work environment for everyone in your workplace.
But how do you promote on-the-job wellness? What best practices create employee buy-in? How can you have a positive impact on your workers' physical, mental, and emotional health?
If you want to find new employees to join your wellness-focused team, reach out to Liberty Staffing today!
For your current and future employees' benefit, let's take a look at some of the guaranteed ways to build a healthier workplace through employee wellness initiatives.
1. Don't Overwork Your Team
Canadian workers have reported that stress is one of the main reasons why they leave a job. If you are understaffed or experiencing high demand for your products or services, you may be tempted to keep asking your team to do more and more and more.
While it makes sense that some periods of time will be busier than others, it is so important that managers resist the urge to pile on too much work.
One of the benefits of bringing on temporary workers is that you can quickly alleviate some of the stress your employees may be feeling right now.
2. Encourage Everyone to Take Their Breaks
Not only are work breaks protected by law for most hourly wage earners, but they are also good for your employees. An essential item in your wellness toolbox is encouraging employees to take the breaks they have earned.
Taking a break gives you a chance to step back from a project or task and come back refreshed. Instead of "powering through," take a break, go on a short walk, stretch your legs, talk to a coworker, or get a snack!
Don't forget to encourage salaried employees to take a break every now and then, as well. Regardless of the kind of employees you've hired, everyone does better when they get to take a break, clear their head, and move around.
3. Provide Education on the Importance of a Work-Life Balance
Developing a healthy work-life balance is a great way to promote wellness in the workplace.
In our recent blog post about work-life balance, we encouraged employees to make and keep plans, communicate well with their managers and coworkers, and take time off.
We also encouraged people to look for a new job if their employer isn't protecting their ability to develop a healthy balance between their work responsibilities and day-to-day life. This kind of balance may mean that your workers are sometimes unavailable to say "yes" to your every request, but they are going to stick around longer and be happier at work. It's well worth the trade!
4. Incentivize Healthy Habits
Healthy habits can include eating lots of fruits and vegetables, reducing some dietary items, getting more exercise, limiting screen time, and practicing self-care.
How can you incentivize these habits in your workers? You obviously can't force anyone to participate in these healthy behaviors, but you can create incentive programs among your team members to make healthy changes to their diet, exercise, and daily habits.
Incentive programs can include healthy habit challenges, competitions, and rewards programs. Be sure to make it possible for everyone to participate if they want to; you have a responsibility to include any of your workers with physical disabilities in these challenges and activities.
5. Create Opportunities for Social Connections
People thrive on positive relationships, and that includes workplace relationships. Creating opportunities for people to connect with their coworkers and managers on a social level is a great way to help your employees develop healthy and meaningful workplace relationships.
When team members feel connected to the people they work with, they often feel happier and more secure in their professional life.
We recommend offering catered community meals, holiday season parties, team building events, and anything else you can think of that will meet the social needs of your employees!
Find Great Workers to Join Your Team
Liberty Staffing helps employers throughout Southern Ontario find great new employees for their workplaces! To have a truly healthy workplace, you need a fully staffed and thoroughly qualified team!
Contact Liberty Staffing today to learn how we can help you find temporary and permanent employees to come on board right away.