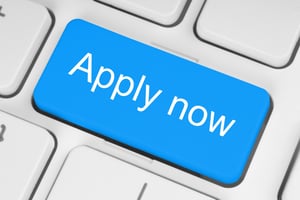 Are you on the hunt for a new job in 2020? Perhaps you're a recent graduate looking to enter the workforce for the first time. Whatever your situation may be, it's time to start applying for work. There are certain steps that you need to take in the job application process to help increase your chances of landing an interview.
Liberty Staffing can help you find work. We are an independent staffing agency with 9 branch locations across Ontario. We offer general labour, warehouse, and office work in temporary, temporary to permanent, and permanent opportunities.
Applying for work is a tedious task. You have to apply to multiple roles with the hope of a call back. Instead of applying to multiple job opportunities on your own, simply apply with Liberty Staffing and your application will be entered for any applicable roles we have available. Our job networks are hidden, so you don't have to worry about outside competition.
We would like to provide you with some job application tips.
1. Read the Job Description Thoroughly
Before you apply to any opportunity, make sure to read the job description thoroughly. Is the role full time or part time? What skills are needed for the position? Is any education required? Everything listed in the job description is important for the role.
A lot of job seekers make the mistake of applying to any job opportunity that's posted online, in the hopes that someone will call them for an interview. This is a big no-no. After all, if you don't read over the description of the job, it may not even be something that you're looking for, or capable of doing. You'll be wasting your time applying, and the employer's time to read over your application. Apply to job opportunities that interest you, and fit what you're looking for.
2. Tailor Your Resume
Have you found a job that piques your interest? Tailor your resume before you hit send. Once you've read over the job description thoroughly, and you know what the employer is looking for, update your resume to present the best version of yourself.
Always be truthful on your resume, and input keywords that fit your skills and correlate with what the hiring manager is looking for.
3. Proofread Your Resume
You've tailored your resume, and are ready to send off your application. That's great! However, there's one more thing that you should do. Edit and proofread your entire resume, paying close attention to the updates you've just made.
There's nothing worse than sending a resume full of spelling mistakes to an employer. Your resume will instantly go to the no pile.
4. Name Your Files Properly
Any resume or document that you send off to an employer should be named properly. Ideally, you should name your resume document with your legal name (first and last). You should also state in the file name that the document is a resume.
This is incredibly important to do because hiring managers receive hundreds of resumes for one position. If they view your resume and want you to come in for an interview, they'll make a note of your name. Make sure that your file doesn't get lost in the swarm of documents vaguely marked "resume", or improperly labelled.
5. Send to the Appropriate Contact
Ready to send off your resume? There's just one last thing. Read the application instructions carefully in the job advertisement. Does the company want you to send your resume to a specific HR person? Do they ask you to apply through a different website? Do you need to complete some testing before you send your application?
Completing all of the application rules correctly shows the employer that you can follow instructions easily, and have great attention to detail.
Liberty Staffing wishes you the best of luck with your job applications! We hope you land an interview. Better yet, contact us today and we can help you find employment.