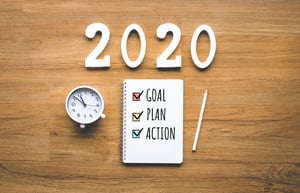 2020 is finally here. With a new year comes new resolutions. Many people make the resolution to find a new job. After all, it's the perfect time to do so. The holidays are over, and hiring managers are back to work and looking to fill their open positions as quickly as possible.
Are you looking to obtain a new job this year? If so, it's time to update your resume, start searching for a job, apply to job advertisements, and prepare for any potential interviews.
Better yet, if you're looking for employment, apply with a staffing agency like Liberty Staffing. We connect great people with great jobs.
About Liberty Staffing Services
Liberty Staffing is an independent agency with 9 branch locations across Ontario. We offer general labour, warehouse, and office work in temporary, temporary to permanent, and permanent opportunities.
Our recruiters have years of experience. In fact, our agency just celebrated 20 years of business.
We Can Match You With Your Dream Job
If you're hesitant to apply with a staffing agency because you're afraid of getting stuck working at a dead end job that you're not passionate about, don't be. At Liberty Staffing, our goal is to ensure that our employees are happy. We would never place you in a position that you are not comfortable with.
We will pitch you positions that fit what you are looking for. Whether it comes down to the salary, location of the position, or the role itself, Liberty Staffing listens carefully to your requirements, and will try to match you with your ideal job. After all, we want you to be professionally successful.
Apply With Us Today
Start the new year off right with a great new job from Liberty Staffing Services! Ready to register with us? Your first step is to come in for an interview. Visit a branch location nearest you, anytime Monday to Friday between 8 am and 2:30 pm. You will need to bring in photo identification, proof of your Social Insurance Number, and your resume.
Contact us if you have any questions. We hope to see you soon!