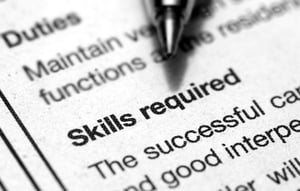 Let's face it, a bad resume can send your application to the no pile. When you're on the lookout for a job, you'll want to make sure that your resume is the best that it can possibly be. After all, a resume is usually a job seeker's first point of contact with a hiring manager. First impressions are everything.
Before you send out your resume, ensure that you check off the following resume writing tips. At Liberty Staffing, we want you to succeed in finding meaningful employment. A top-notch resume will increase your chances of landing an interview. Here's what to do.
1. Cater Your Resume to the Position
A big application mistake that some job seekers make is sending the same generic resume to every position that you apply to. You don't want to do this. Try and customize your resume to the specific job that you are applying to. Employers will see that you have taken the time to update and cater your resume to the job, and hiring managers are more likely to call these applicants in for an interview.
Don't miss out on a great opportunity by sending an old, basic resume. Spruce up and cater your resume to the position that you are applying for.
2. Check for Spelling Errors
A resume that is full of grammatical errors and spelling mistakes is a big no-no. Hiring managers will immediately toss your resume into the no pile, even with one minor spelling error. Spelling/grammatical errors just make you look unprofessional, and we don't want that.
You don't have to be Shakespeare to create a resume that is error free. Ask a family member, friend, or colleague to proofread your resume before you send it out.
3. Correct Contact Information
We cannot tell you how much it makes us cringe to see resumes submitted to us with incorrect contact information. How is a hiring manager supposed to contact you to come in for an interview if your contact information is incorrect? If an employer can't reach you by phone or email, you won't be given a second thought.
Always double check your contact information before you send out a resume.
4. Keep Things Clear and Concise
Be clear and concise in the wording that you use for your resume. Sentences that are run-on, or convoluted in any way, are not good. Employers will immediately send your resume to the no pile if he or she cannot understand what you are trying to say.
Not only do you want the verbiage to be clear and concise, it's also important to choose a font that is used regularly, and can be comfortably read. If there are any issues with reading your resume because of the font choice, or size of the font, hiring managers will not take the time to try and decipher what your resume is saying.
And lastly, to keep your resume clear and concise, organize your resume in a chronological way, with your most recent and relevant experience at the top.
5. Include Keywords
Reread the job description. Do you see any keywords that you think are imperative to the position? Are these keywords emphasized, or used repetitively throughout the description? Keywords could be skills needed for the position, specific software technology names, etc. Make sure to incorporate the same keywords in your resume. After all, some organizations search through hundreds of resumes using a keyword system.
Need more resume writing tips? Contact Liberty Staffing today! We connect great people with great jobs.