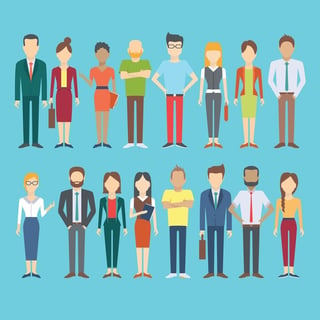 Have you recently graduated from college or university? Or, are you returning to the workforce after a period away? Finding a job isn't easy, especially for recent grads and candidates who are re-entering the workforce. So what can you do? Here are five ways to kick-start your career, and get an edge on the competition.
1. Volunteer Your Time
Let's face it - most employers are looking for workers with years of experience. Unforunately, recent grads just don't have that professional experience that employers are looking for. Volunteering is a great way to get hands on work experience. Try to get a volunteering opportunity in your field. You can obtain transferrable skills this way.
There are many organizations that would be more than happy to accept recent grad volunteers (especially non-profit organizations).
Volunteering is something that you can put on your resume, and looks better than large gaps of unemployment.
2. Attend Job Fairs
A great way to get your name out there is to attend job fairs in your area. Bring a resume, dress professionally, and be ready to network. Job fairs are great networking opportunities for both recent grads and candidates returning to the workforce.
3. Create a Professional Online Presence

Nowadays, it's all about having a professional online presence. Most employers search for candidates using online mediums. Create a LinkedIn account, and keep a professional Twitter account. That way you are more searchable for hiring managers in your area.
4. Network
The key to kick-starting your career is to network, network, network. Network with everyone that you meet. After all, you never know who could be hiring, and in most cases, employers will most likely hire someone that they already know.
5. Register with a Staffing Agency
Probably the best way to get your job search going is to register with a staffing agency, like Liberty Staffing. Liberty Staffing Services offices office, warehouse, and industrial jobs in temporary and permanent opportunities. Staffing agencies have access to hidden job networks, and will work with your requirements to find the perfect opportunity for you.
Register with us today! Contact us to get started.