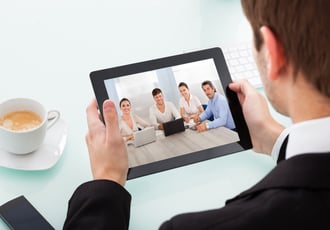 As you know by now, there are a number of real advantages to hiring temp workers. But hiring temporary workers is filled with the same risks and challenges that you face when hiring permanent employees. Although these workers will only be around for a short time, you still want to hire only qualified temps with the skills and experience you really need to assure maximum productivity.
Having bad temps on board will just lead to an increased risk of errors, accidents, and reduced productivity as well as employee morale.
So to find the best temporary workers, follow these tips.
1. Be Clear in the Job Description
Your job description is a very important component of finding the best temporary workers. You need to be clear and concise in the job description when defining the particular skills and experience you need in order for specific tasks to be completed successfully. Remember that you won't have the time to fill skills gaps with extensive training and onboarding. You're going to need your temps to work right away to fill your short-term needs, so they need to know how to do the job right from the first day. Therefore, you don't want any confusion or miscommunication to arise about the qualifications that are necessary to perform the job.
2. Take Advantage of Video
When you're pressed for time and need the best temporary workers on site right away, take advantage of video interviews. Just because you're short on time doesn't mean you should skip the interview or simply interview over the phone. Video interviewing can give you all of the benefits of a face-to-face interview, while also allowing you to quickly connect with candidates, without the hassles of conflicting schedules making it difficult to plan for an office interview.
3. Consider Cultural Fit
If you're trying to find the best temporary workers in order to consider hiring them on permanently in the future, then cultural fit is going to be an important factor to consider. New hires who fit into the company culture at your workplace can more easily transition into permanent employees, will get along best with your current workforce, and will stay loyal for a longer time than those who don't. Even if you're only looking for temps for a short time, it still pays to assess candidates for cultural fit in order to ensure that they're happy and productive while in your employ.
4. Be Quick
With temporary work on the rise, the competition for the best temporary workers will be vigorous. When you find a temp that you love, be quick about your hiring decision to ensure that you don't lose out to your competitors. Waiting too long to make hiring decisions can lead to a lot of consequences.
5. Consider the Traits of the Best Temporary Workers
Not every temp is good, that's for sure. Some just don't have the traits and qualities required to cut it in temporary assignments, where they're constantly moving companies, changing jobs, having to learn quickly, and having to meet new people and be managed by different personalities.
That being said, it's important to assess your temps to weed out those with traits that indicate that they'll be unfit and zero in on those with the characteristics that indicate success in temporary roles. By keeping these traits in mind, you'll be able to make better hiring decisions.
6. Engage a Temporary Staffing Agency
Finding the best temporary workers on your own can be a challenge, even if you use the tips above. If you're really serious about hiring top talent, then you'll definitely benefit from outsourcing the recruitment function to a temporary staffing agency. Such an agency will have a large candidate pool and deep connections with the top temp workers in your industry. It's the easiest, most convenient, and most cost-effective way to hire temps. You'll get to reduce your risk of hiring mistakes and get the temps with the exact skills and experience you need, all while leaving the legwork, administrative hassles, and expenses to the agency.