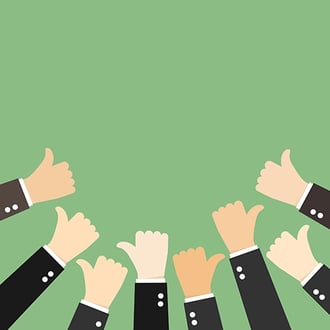 Liberty Staffing Services staffs office, warehouse, and industrial positions in temporary, temporary to permanent, and permanent opportunities. We connect great people with great jobs. Why should you register with us? Here are ten great things that we offer our applicants and assignment employees.
1. Liberty Staffing Does Not Have a Binding Contract
Many staffing agencies request that you agree to a binding contract. This contract prohibits applicants from registering with other staffing agencies. Liberty Staffing Services does not participate in a binding contract. We allow you to register with other staffing agencies while you are working with us.
2. We Offer Online Registration to Begin the Application Process
Liberty Staffing offers you the ability to begin the registration process online. The registration process is free, easy to complete, and the first step required to apply with Liberty Staffing. By registering online, Liberty Staffing will immediately have access to your records, which saves time when you come in to our offices to continue the application process. By beginning the registration process online, you will also have the option of applying to job opportunities through the Liberty Staffing website.
3. We Take the Time to Get to Know Our Applicants
You are not just a number. We take the time to get to know you. All of our applicants are personally interviewed by one of our staffing representatives. Our friendly staff loves to meet new applicants. By becoming familiar with the type of work you are looking for, your availability, desired work location, and your previous work history, we can easily determine the right job placement for you.
4. We Follow Up With Our Assignment Employees
Once Liberty Staffing has placed you at a great job, we will do a follow up to see how you enjoyed the experience. We want to make sure that all of our assignment employees are happy.
5. We Send Out Hand-Written, Personalized Notes
Having a personal connection with our applicants and assignment employees means everything to us. We send out personal, hand-written notes to assignment employees who are doing exemplary work. These notes give us the ability to congratulate our assignment employees and thank them for all of their hard work.
6. Our Assignment Employees Receive Weekly Pay
A great quality about Liberty Staffing Services is that we pay out our assignment employees on a weekly basis. Assignment employees are paid by the end of each work week.
7. Liberty Staffing Offers Direct Deposit
Our staffing agency offers applicants and assignment employees the option of being paid by direct deposit. If you agree to be paid by direct deposit, the money which you have earned will be automatically added to your bank account electronically. You will also receive a pay stub for your records.
8. Referral Reward Program
We offer a referral reward program to those who are currently registered with Liberty Staffing. If you refer a friend to our business, you are eligible to apply to our referral reward program. The referred individual will be required to register with us and complete a minimum of 200 hours of work. A successful referral will result in a reward of $100.
For more information about Liberty Staffing's referral reward program, please click here. You may also fill out a referral form.
9. Our Door is Always Open
Liberty Staffing Services consists of very knowledgeable and friendly staff who are more than willing to answer any questions that you have regarding our staffing agency and the job opportunities that we have available. We have offices in Arthur, Brampton, Cambridge, Guelph, Kitchener, Listowel, London, Mississauga, Stratford, Waterloo, and Woodstock. Our offices are open during regular business hours (Monday to Friday). Contact or come in to one of our offices today.
10. We Have 15 Years of Staffing Experience
Established in 1999, Liberty Staffing Services has been in the staffing business for 15 years. Our business is quickly growing and expanding. Currently, we have eleven offices throughout southern Ontario. We are highly reputed for satisfying both our assignment employees and client companies. Our staff is knowledgeable, friendly, and helpful. We want to help you find a job that you love.
Are you ready to register? Visit one of our offices today. We would love to meet you!