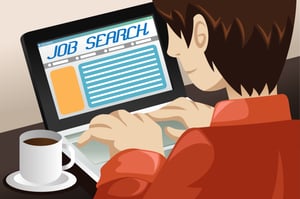 Your job postings can make or break the quality of applicants you get. You might write them without putting too much effort or thought into them, but this can hurt your chances of getting great new hires. If your job ads aren't compelling enough to lure in top talent, they're not doing their job.
If you've been getting less-than-stellar applicants to your job ads, then consider using these tips to rewrite them for increased effectiveness.
1. Start with the Why
Many job ads focus only on the "what" and "how" of the open position, without including the "why." Explaining why your company exists and stating the value and importance of the particular role you're looking to hire for can better attract applicants who identify with your vision and goals, rather than those just looking for a job. It's the first step to hiring for cultural fit and ensuring that the right people who would be committed to your organization's mission will apply.
2. Think about Your Ideal Applicant
Before you start writing, take some time to develop your ideal candidate profile, including his or her skills, passions, interests, and abilities. You can't possibly hire the best candidates and weed out the unfit if you don't know what you're looking for from the start. However, be clear in the posting about which skills are necessary and which ones are just nice to have, so you don't go chasing unicorns that don't exist either. Your ideal candidate shouldn't be impossible to find—he should exist in the real world.
3. Title Appropriately
You might be tempted to put a fun and creative title to your job advertisement, but this is a mistake. People aren't going to be searching for "marketing guru" or "publicist extraordinaire." Title your job ad with something appropriate, something your ideal candidate would actually type into the search box. Otherwise, you won't get many views and your candidate pool will be very small.
4. Avoid Listing Soft Skills
Soft skills like excellent communication skills or organizational skills have been written over and over in job ads for years so they're essentially meaningless. Leave them out of your postings and focus more on the specific competencies and experience that are actually required for success. You can assess for soft skills during the interview.
5. Consider Your Tone of Voice
Job ads are the first point of contact that job seekers will have with your brand. And the tone of voice you use can showcase your company culture. If you operate a fun and laid-back company with a casual atmosphere, make that clear through your verbiage. On the same note, don't use informal and humorous language if your company is formal or you'll lure in the wrong type of candidate.
6. Get Personal
Job seekers are more likely to apply to a posting if they feel a connection with the job. Err on the side of being emotional and personal in your job ads in order to grab your audience's attention. Use "you" instead of "the ideal candidate." Get them excited about the perks and benefits of the job, like your weekly employee mixers or the flexible hours.
7. Consider What Matters to Candidates
Put yourself in the shoes of your ideal new hire. What would he care about? What would get him interested in the position? The top five considerations for employment that job seekers look at are the work environment, location, compensation, career advancement opportunities, and work/life balance. So don't leave any of these key pieces of information out of your job ads.
Are your job postings doing you more harm than good in your hiring process? Contact Liberty Staffing for help!