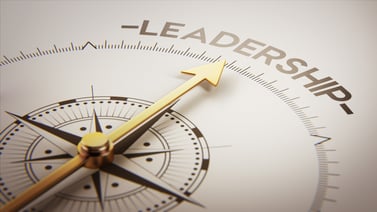 Leadership matters. Businesses thrive when they have great people in leadership positions throughout the company. But how do you find great candidates and make them want to stick around?
Here are some proven ways to recruit and retain great leaders. When you're ready to find new people to join your team, don't forget to reach out to Liberty Staffing. We are Southern Ontario's leading staffing agency, and we're ready to help you find great leaders.
Contact us today to find out how we can help!
Look for Leaders in Your Organization
Too often, companies look outward to fill new leadership positions, without realizing that there are excellent candidates right there in their company!
Promoting internal candidates can lead to significantly better long term outcomes. These are leaders who have already proven their skills and knowledge, and they have also developed "inside knowledge" of how your business works and what you value.
Additionally, it can be a cost-saving measure to promote your existing staff to leadership roles because you don't have to spend as much on recruiting and onboarding new team members.
One way to promote from within is to have a leadership pipeline. In other words, make sure that employees at all levels have the opportunity to climb to a leadership role if they want! You can do this by providing mentoring opportunities, professional development, training courses, and a clear path to promotion.
Create a Clear and Precise Job Listing
When you need to hire an external candidate, you're going to want to create the best possible job posting.
High-quality candidates are looking for high-quality listings. They're much less likely to apply for jobs with confusing or imprecise details. These applicants typically know their worth, so they are often picky about where they apply.
Just make sure that you are taking the time to create a posting that attracts the high-caliber applicants you're looking for.
Look at More Than Just the Resume
Resumes are important, but they're not the only factor you should consider when you're hiring for leadership positions.
Many potential new hires will have stellar resumes with lots of relevant experience, but what can you learn from a good, old fashioned conversation with them? What are their soft skills? How do they display leadership skills in and out of the workplace?
Don't get overly excited about an incredible resume. Be sure to look beyond the resume for things like cultural fit and soft skills!
Prioritize Job Satisfaction
How happy are your employees? Do they feel satisfied with their work-life balance? Do they know that they are appreciated by their managers?
Once you hire some great leaders, you're going to need to keep them around. Happier employees stick around longer–and do better work, too!
One way to ensure that your employees are happy and satisfied is to ask them! Provide regular opportunities for authentic and anonymous feedback, and then listen to what you find out. Few things are as frustrating for employees as taking a risk to share feedback and then feeling ignored.
Great leaders tend to be great communicators with innovative ideas, so embrace their ideas and make sure they feel heard!
Outsource Your Recruitment Process
Another way to find great new leaders for your business is to outsource your recruitment and hiring processes.
Often, employers simply don't have deep enough networks to find great candidates for leadership and management positions on their own. Working with a staffing agency can change all of that!
Staffing agencies are in the business of finding great job candidates and matching them to their clients' open positions. That includes leadership and management roles.
If you're struggling to find the right candidates for your open leadership roles, a staffing agency may be your best next step!
Liberty Staffing: Solving Your Staffing Needs
Liberty Staffing has been solving the staffing challenges of businesses in Southern Ontario for more than two decades. We know the ins and outs of recruiting, job postings, interviewing, onboarding, and employee retention. If you're looking for new leaders in your company, we're here to help.
Reach out today to learn more about how Liberty Staffing can provide you with great leaders in your industry!